Third-party data solutions for Technology companies
From geo-location and customer sentiment data to domain-specific data relevant to your organization, you can easily find and subscribe to hundreds of diverse data sets and APIs with AWS Data Exchange.

A simpler way for Technology organizations to use third-party data sets
Whether your organization develops apps, software, builds smart devices, or supplies hardware components, tap into third-party data sets and apis from AWS Data Exchange to better understand your customers. Choose from an array of AWS analytics services to analyze this data at scale and gain valuable insights that enhance your customers' experiences.

Third-party data for Technology organizations | (1:03)

Third-Party Data Workshop
Learn how to effectively build a data pipeline or manage data distribution of third-party data.

Technology data providers
Register to become a data provider with AWS Data Exchange and easily reach millions of customers with your data in the cloud. AWS Data Exchange gives you a secure and efficient distribution channel while eliminating the need to build and maintain infrastructure for data storage, delivery, billing, and entitling.

Become a data provider
Technology advantages with AWS Data Exchange
Accelerate access
Accelerate access to external data and more quickly add new data to existing models.

Find APIs
Find the APIs needed to build new relationships with potential customers, enhance campaign targeting, and increase customer retention.

Consolidate billing
Enhance in-app experiences and address your tech database needs to increase customer retention.


Accenture benefits from predictive insights and models
"Using AWS Data Exchange, we are able to quickly consume the most up-to-date data to inform our models, which allows us to create predictive insights into early supply chain risk factors, simulate what-if scenarios to minimize costs and delays, and automatically adjust to supplier disruptions in real time."

North America Lead, Digital Manufacturing and Operations, Industry X

Popular data sets and APIs for Technology companies
Digital Customer Experience

Marketing & Advertising

Sentiment Analysis
Digital Customer Experience

Create digital experiences that customers connect with through the analysis of mobile app performance data, search engine optimization (SEO) keywords, and social media data.


Popular Digital Customer Experience data sets on AWS Data Exchange


This product contains unique elements such as the sales volume of a company, the company's location, # of employees, type of business etc. for businesses throughout North America.


Learn more

Marketing & Advertising

Find your software database needs,improve cross-channel personalization, and gain 360-degree views of your customers using customer identity data enriched with demographic, psychographic, and behavioral attributes.


Popular Marketing & Advertising data sets on AWS Data Exchange


Sentiment Analysis

Discover up-to-date customer insights, stay abreast of issues, and anticipate market trends by monitoring and analyzing industry, product, and brand sentiment.


Popular Sentiment Analysis data sets on AWS Data Exchange

See all Technology data sets
Let us help you find the data you need
Speak with an AWS Data Exchange expert who can help you find the solutions you need to make smarter decisions.

Learning resources for Technology data professionals
E-BOOK
This innovative resource is designed as a broad compilation of use cases submitted by AWS Marketplace data providers. Each contributor tells a concise but unique story of how they solved a particular business challenge through a reliable third-party data solution.

Download the e-book »
View more resources
Technology customer success story
By leveraging AWS Data Exchange and weather trends data, we can be confident that our wines will arrive in perfect condition, tasting no different to our customers than when our best-in-class wine team tasted it at the winery."
– Andrew Walleck,
COO
---
About Wine Access
Founded in 2006 and headquartered in Napa, California.
Wine Access helps consumers easily discover and enjoy the world's most inspiring wines through an online shopping portal loaded with information about wine and wine buying.

Challenge
Ensure that wine gets to customers unspoilt by transport conditions.

Solution
Utilize AWS Data Exchange to source weather data and apply the trends to shipping, logistics, and operations.

Benefits
Improved customer experience.
Reduced the amount of wine that goes to waste due to poor shipping conditions.

Connect with AWS Data Exchange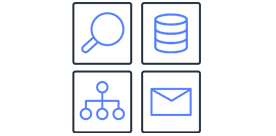 Find data sets
Discover and subscribe to over 3,500 third-party data sets.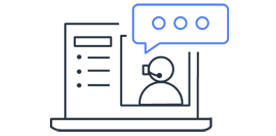 Get started with AWS Data Exchange
Speak with a data expert to find solutions that enhance your business.
Register for a workshop
Get hands-on guidance on how to use AWS Data Exchange.