ECS and the Zend Framework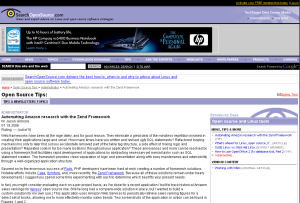 Noted author Jason Gilmore slipped me a note about his new article, Automating Amazon Research with the Zend Framework. In this article, Jason talks about how he used the Zend Framework to write an application to track the Amazon sales rank of Apress' line of computer science books over time.
Jason uses 5 Zend components — the Controller, Db, Filter_Input, SErvice_Amazon, and View — to construct a very functional application without a whole lot of code.
— Jeff;