New Video: EC2 + Ruby + Elastic Rails + Capistrano = Scalability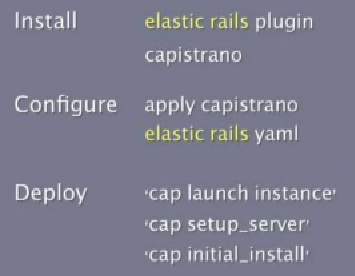 In this new video (Flash or QuickTime), AWS developer Steve Odom shows how to use Elastic Rails and Capistrano to create and deploy Ruby on Rails applications.
— Jeff;
PS: The first commenter asked us to add a Pause button to the video presentation earlier today, and we have done as requested. You won't get anything if you don't ask!