TechnoAg S3 Browser
Alan Baker released the first version of his TechnoAg S3 Browser almost a month ago, just days after the release of S3, but I just found out about it yesterday. This Windows application makes it really easy for you to view, upload, modify, and download the objects in your S3 account.
Here's what it looks like: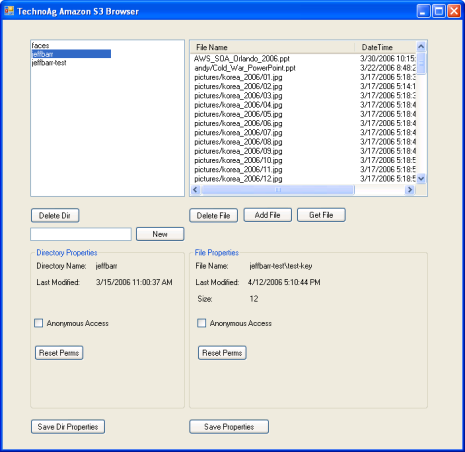 After downloading the application (conveniently available in both source and pre-compiled form) you need only insert your AWS Access Key and your AWS Secret Access Key into the configuration file, and then you'll be ready to go.
— Jeff;