Startup Stories: Notes from Founders
Startups are often defined by their journeys... How they got started... Where they are now... and where they're going next...
Journals are visual records: places to capture ideas, make notes, or create memories... an analog view into the human story of a digital enterprise.
The result of combining the two is an eclectic, engaging and ultimately very personal way to tell a Startup Story, and the people behind them.

#AWSStartupStories
Read the Founders Stories eBook

It can be pretty daunting to pit your self against the big names, but these startup founders from Codemotion, Ryte, Bynder, Mapillary and Detectify haven't let that stop them.

Whether they're addressing stereotypes or acquiring their biggest competitor, these founders aren't afraid to challenge the startups that came before them.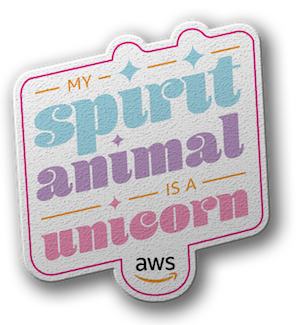 Issue 4: Meet the Challengers
Technophile Andy Bruckschloegl started his first business when he was just 12-years-old. After a few years of heady success, he was bankrupt by 17. But the entrepreneurial wunderkind didn't let that minor setback stop him. He picked himself back up again, and in 2012, founded SEO software service Ryte.

Some dream of ruling the world, but Mapillary founder and chief executive Jan Erik Solem is on a mission to map it, using collaborative street-level imagery. This isn't Jan Erik's first venture. His debut startup, Polar Rose, a facial recognition software company, was bought by Apple in 2010.

Rickard Carlsson's love of learning drew him to Swedish cyber-security firm Detectify back in 2014. Since its launch, Detectify has helped protect thousands of websites from cyber-attacks, including Trello, Pipedrive and Spotify.

Driven by a shared passion for tech, Rome-based Mara Marzocchi and Chiara Russo spun their friendship into a movement to connect IT specialists and encourage more people to pursue tech careers.

As with many successful startups, Bynder began as a solution to a problem. Chris Hall's SaaS development agency Label A needed a better system for sending, receiving and organizing files, so Chris set about creating one. Bynder launched in 2013 and now serves more than 1300 companies worldwide.

Meet The Pioneers
Taavet Hinrikus - TransferWise

David Bessis - TINYCLUES

Timo Rein - Pipedrive

Alex Roch - Freigeist Capital

Felix Vande Mael - Collibra
Meet The Disruptors
Anthony Rose - Seedlegals

Lea Lange - JUNIQE

Gal Oz - Pixellot

Ken Villum Klausen - Lunar Way

Melanie Mohr - YEAY


Meet The Innovators
Tom Adeyoola - Metail
David Bessis - Tinyclues

Ilya Spitalnik - Powtoon

Alberto Dalmasso - Satispay
Marco Cerqui - Bring!



Meet The Changemakers
Ali Parsa - Babylon Health
James Hadley - Immersive Labs
Simon Hay - Firefly

Malaika Judd - Sendy
Benji Meltzer - Aerobotics