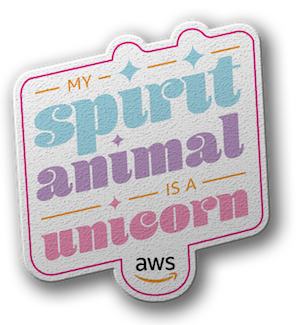 Startup Stories: Notes from Founders
Startups are often defined by their journeys... How they got started... Where they are now... and where they're going next...
Journals are visual records: places to capture ideas, make notes, or create memories... an analog view into the human story of a digital business.
The result of combining the two is an eclectic, engaging and ultimately very personal collection of 25 startup stories, and the people behind them.

#AWSStartupStories
Issue 3: The Trailblazers
It takes a whole lot of guts to throw out the blueprints and start something new. These founders are proof that taking the road less traveled, can lead to somewhere pretty spectacular. Whether they're changing how businesses communicate or making cultural experiences more accessible, they're paving the way for others to follow.

Meet the Trailblazers
Tiqets is revolutionizing the way travelers experience new places, by promoting and selling tickets to attractions and events in hundreds of cities across the globe. More interested in building great features than in operational admin, CTO Marijn Speelman founded the company in 2014 and has raised over $45 million in funding.

Paystack was founded in 2016 by Ezra Olubi and Shola Akinlade to transform payment processing systems in Nigeria. The digital platform enables businesses to accept worldwide payments via credit, or debit card, money transfer or mobile phone. Paystack uses AWS Elastic Beanstalk and Amazon RDS, amongst other services, to keep its technologies flexible for growth.

Launched in Israel by Tomer Tagrin and Omri Cohen, Yotpo provides brands with consumer feedback to help them increase sales and brand loyalty. Founded in 2011 as a reviews platform, Yotpo has since grown to provide a broader remit, including boosting customer acquisition and retention through referrals and rewards programs.
Ohpen was founded in the shadow of the 2009 global financial crisis. Intended to modernize and disrupt the banking industry, Ohpen is a fast, seamless, and secure cloud banking platform. CIO and co-founder, Bas Wouwenaar, credits early collaboration with AWS for giving Ohpen a competitive edge, by reducing their processing time from days to minutes. Ohpen is based in Amsterdam and has raised funding of $40 million to date.