Startup Stories: Notes from Founders
Startups are often defined by their journeys... How they got started... Where they are now... and where they're going next...
Journals are visual records: places to capture ideas, make notes, or create memories... an analog view into the human story of a digital enterprise.
The result of combining the two is an eclectic, engaging and ultimately very personal way to tell a Startup Story, and the people behind them.

#AWSStartupStories
Read the Founders Stories eBook

It's been said that the best way to launch a business is to set out to solve a problem. In this issue you'll meet people who've done just that - the dreamers, the thinkers, the innovators, the tinkerers, the 'what if I try it this way'ers.

Whether they're making food shopping more collaborative or corporate presentations less boring, these startups from Metail, Tinyclues, Powtoon, Satispay and Bring! all have innovation at their core.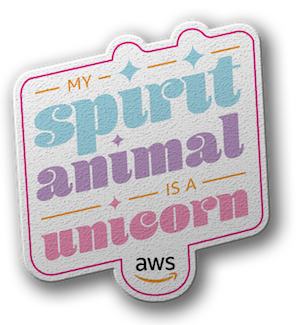 Issue 3: Meet the Innovators
Tom Adeyoola is helping to change the way consumers shop online. With Metail's VR technology, shoppers can see whether clothes suit them before they buy. Metail has expanded rapidly and grown from a bootstrapped startup to a business with customers across Europe, Asia and America.

Mathematician David Bessis founded marketing intelligence agency Tinyclues in 2010. While it took three years to build a saleable product, it's now one of the leading marketing intelligence firms in Europe.

Powtoon enables users to create animated short videos using templates and drag and drop elements. More than 50 million 'Powtoons' have been created since the startup launched in 2012 and there are now over 20 million users worldwide.

Co-founded by Alberto Dalmasso and Dario Brignone in 2013, Satispay expects to reach over a million users by 2019. Alberto believes AWS gives Satispay an edge over its competitors, allowing the smart payment platform to grow quickly.

Foodies Marco Cerqui and Sandro Strebel started creating an app in their spare time to make it easier to coordinate dinner parties. The first version of Bring! was released for iPhones in 2013 and the duo were able to quit their jobs two years later.

Meet The Pioneers
Taavet Hinrikus - TransferWise

David Bessis - TINYCLUES

Timo Rein - Pipedrive

Alex Roch - Freigeist Capital

Felix Vande Mael - Collibra
Meet The Disruptors
Anthony Rose - Seedlegals

Lea Lange - JUNIQE

Gal Oz - Pixellot

Ken Villum Klausen - Lunar Way

Melanie Mohr - YEAY


Meet The Challengers
Andy Bruckschloegl - Ryte
Jan Erik Solem - Mapillary
Rickard Carlsson - Detectify
Mara Marzocchi & Chiara Russo - Codemotion
Chris Hall - Bynder
Meet The Changemakers
Ali Parsa - Babylon Health
James Hadley - Immersive Labs
Simon Hay - Firefly

Malaika Judd - Sendy
Benji Meltzer - Aerobotics