Startup Stories: Notes from Founders
Startups are often defined by their journeys... How they got started... Where they are now... and where they're going next...
Journals are visual records: places to capture ideas, make notes, or create memories... an analog view into the human story of a digital enterprise.
The result of combining the two is an eclectic, engaging and ultimately very personal way to tell a Startup Story, and the people behind them.

#AWSStartupStories
Read the Founders Stories eBook


These startup founders from Babylon Health, Immersive Labs, Firefly, Sendy and Aerobotics are bringing about social change and aren't afraid to aim big.

Their ambitions include making healthcare affordable for every person on earth and helping to end global hunger. And if their drive, determination and sheer tenacity are anything to go by, they're on track to succeed.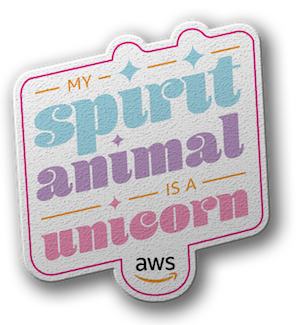 Issue 5: Meet the Changemakers
Malaika Judd isn't afraid to take risks. She left a promising career at a venture capital firm to help build Sendy back in 2015. At the time,
the startup was still taking its baby steps, but it had very big ambitions. Sendy wants to revolutionize parcel delivery in Kenya by connecting drivers and small businesses.

James Hadley has built a platform where anyone with a sprinkle of determination, some natural problem-solving prowess and a little tenacity can learn cyber-security skills. The former GCHQ Cyber School trainer founded Bristol-based Immersive Labs in January 2017 to solve the chronic skills shortage faced by the industry, and help businesses welcome a more diverse group of cyber professionals into the fold.

Frustrated by having to go into school during the holidays to hand in work, GCSE student Simon Hay and his friend Joe Mathewson created one of the UK's first school intranets. This was back in 2009. The friends kept working on their ideas and built a tech company in their spare time. They named it 'Firefly', after Joe's bike.

As founder and chief executive of Babylon Health, Ali Parsa is harnessing technology to transform healthcare across the world's richest and poorest nations. Ali is no stranger to upheaval, having arrived in the UK as a 16-year-old refugee, fleeing the Iranian revolution. Babylon Health launched in 2014 and is Ali's third startup.

Benji Meltzer met his future Aerobotics co-founder James Paterson at university. Benji had a passion for data and dreamt of using it to change the world. James came from a farming family and had a wealth of first-hand knowledge about the problems faced by the agriculture industry. In 2014, the pair combined their skills, drive and ambition to launch Aerobotics.

Meet The Pioneers
Taavet Hinrikus - TransferWise

David Bessis - TINYCLUES

Timo Rein - Pipedrive

Alex Roch - Freigeist Capital

Felix Vande Mael - Collibra
Meet The Disruptors
Anthony Rose - Seedlegals

Lea Lange - JUNIQE

Gal Oz - Pixellot

Ken Villum Klausen - Lunar Way

Melanie Mohr - YEAY


Meet The Innovators
Tom Adeyoola - Metail
David Bessis - Tinyclues

Ilya Spitalnik - Powtoon

Alberto Dalmasso - Satispay
Marco Cerqui - Bring!



Meet The Challengers
Andy Bruckschloegl - Ryte
Jan Erik Solem - Mapillary
Rickard Carlsson - Detectify

Mara Marzocchi & Chiara Russo - Codemotion
Chris Hall - Bynder