Gain access to millions of AWS customers looking for innovative products from startups like you
AWS Marketplace makes it easy for startups to grow at scale. Your brand and products can be discovered by over 140,000 AWS customers who use AWS Marketplace each day. We help you get the visibility you need to gain traction in the market, allowing you more time to focus on your core business.
---
The Startup eligibility criteria includes:
1. The startup must have a minimal viable product in production.
2. The featured product must have customers actively using the product.
3. 50% of the featured product's workload must run on AWS.
4. At this time, startups must be headquartered in EMEA only.
---
Q: Is my startup eligible to feature in AWS Marketplace?
A: Any startup, including bootstrapped, those funded by crowdfunding platforms, venture capital firms and other startup accelerators who are building their solutions on AWS are eligible to participate.
Q: Do I need to be an AWS customer in order to participate?
A: Yes. You must be an AWS customer because your solution must be running on AWS.
Q: Are there any costs to joining the program?
A: Participation requires time and effort, particularly when testing your product to ensure it is configured corretly in the AWS environment and can be listed in AWS Marketplace. AWS credits will offset any infrastructure costs incurred when running these tests.
Q: How long will it take to get listed in the AWS Marketplace?
A: The end-to-end process generally takes between four to six weeks.
Q: What is the listing process like for AWS Marketplace? Do I get any help?
A: AWS Marketplace provides a team to help you with the onboarding of your product. The Product team will guide you through all steps, from initial vetting to launching your product. For more information, see the AWS Marketplace Seller Guide.


Q: I already have a product listed on AWS Marketplace. Can I join the program?
A: Only startups that have not yet listed on AWS Marketplace are eligible to join the program.
Q: I'd like to list multiple products on AWS Marketplace. Can I submit each one for inclusion in this program?
A: This program allows only one featured seller product.
Q: What are the benefits to listing on AWS Marketplace?
A: AWS offers streamlined software delivery through a managed Amazon Machine Image (AMI) and a one-click purchasing feature. Customers can launch preconfigured software in minutes. If you offer a software as a service (SaaS) product, customers can subscribe to it in AWS Marketplace, register and use your software on your site, and pay for it on their AWS bill
---
Amazon offers a number of programs that can help your business grow. Take a look and get in touch!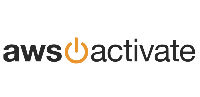 AWS Activate is a program designed to provide your startup with the resources you need to get started on AWS. Join some of the fastest growing startups in the world and build your business using AWS.
Does your startup have a mobile app? Why not explore listing it on the Amazon AppStore?
If you are a young company offering a physical product, check out Amazon Launchpad - a unique marketing program that showcases innovative products from startups like yours to millions of Amazon customers.