Journey to the Cloud
The Journey to the Cloud is a podcast aimed at providing you with everything you need to know about moving to AWS. Each episode will consist of two AWS hosts as well as customer guests to discuss their own experience with the cloud and moving to AWS.
Your Hosts
---
Isabel Huerga Ayza
Developer Relations Manager
Isabel is a Developer Relations Manager at AWS and STEM Ambassador based in the UK. She has more than 15 years' experience in the IT industry, predominantly in systems administration, architecture and operations. Isabel has witnessed the evolution of cloud technology from multiple perspectives and is passionate about engaging with customers and helping them succeed. Follow on Twitter.

Ronan Doyle
Territory Manager
Ronan is a tenured Amazonian who is passionate about helping SMB businesses innovate and grow by leveraging the AWS cloud. Ronan is a certified "Amazon Culture of Innovation" speaker and presents regularly at our Executive Briefing Centres (EBC) and business community events throughout the UK. Ronan also holds a Master's Degree in Electronic Commerce from Dublin City University. Follow on Twitter.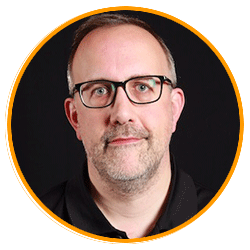 Matt Bishop
UKI Training Delivery Manager
Matt believes strongly in the importance of education to enable customers to get the best out of cloud technology. He has been delivering AWS training since 2013, and now manages a team of trainers in London. He holds a Ph.D. in Pure and Applied Logic from Carnegie Mellon University.

Newest Episodes
Are you looking to move to the cloud?
Get in touch today to learn more about how AWS can support your cloud journey.