Driving Data Insights
Looking to drive real-time data insights and business intelligence? Look no further. Our data analytics and machine learning solutions enable you to easily aggregate, process and store data from various sources; and deliver real-time, actionable insights to accelerate decision making and create value for your customers.
Databricks Unified Analytics Platform
Sold by: Databricks
Databricks Unified Analytics Platform is a cloud-based service for running your analytics in one place - from highly reliable and performant data pipelines to state-of-the-art machine learning.
Domino Data Science Platform
Sold by: Domino Data Lab Inc.
Domino's data science platform accelerates research and increases collaboration. Data scientists get a workbench to run experiments, publish results, and deploy models. Teams get a central hub to collaborate and share work, increasing organizational learning and reducing siloed knowledge.
Twinword Text Analysis API Bundle
Sold by: Twinword inc.
One API for all your text analysis needs. Sentiment Analysis, Topic Tagging, Lemmatizer, and much more. Various NLP tools all with one plan. Use natural language processing to analyze and understand human sentences.
PyTorch from NVIDIA AMI
Sold by: NVIDIA
Immediately start running PyTorch using NVIDIA's GPU optimized distribution. Optimized for NVIDIA Volta and NVIDIA Turing GPU's for highest performance across a wide range of AI workloads.
Habla AI Bronze
Sold by: Habla AI, Inc.
Habla AI is The Enterprise Knowledge Cloud - convert enterprise dark data into assets. Get back hours every month.
RapidMiner Real-time Scoring (PAYG)
Sold by: Rapidminer
The Real-time Scoring is RapidMiner's product that helps you turn predictive insights into prescriptive actions. You can deploy RapidMiner processes and models and it provides a REST API to integrate with any application.
TensorFlow from NVIDIA AMI
Sold by: NVIDIA
TensorFlow is an open source software library for numerical computation using data flow graphs. TensorFlow was originally developed by researchers and engineers for the purposes of conducting machine learning and deep neural networks research.
NeoPulse AI Studio GPU
Sold by: Dimensional Mechanics
NeoPulse AI Studio (NAIS) is a complete framework for training, querying, and managing AI models. Write code with NeoPulse Modeling Language (NML) and see how easy it is to train models with our internal AI, automatically choosing optimal machine learning approaches architecture and hyper-parameters. NML can reduce code required to be written by the user by up to 85%.
H2O Artificial Intelligence
Sold by: H2O.ai
H2O.ai is the creator of the leading open source machine learning and artificial intelligence platform trusted by hundreds of thousands of data scientists driving value in over 18,000 enterprises globally. Our vision is to democratize intelligence for everyone with our award winning "AI to do AI" data science platforms.
Pragmatic Machine & Deep Learning Toolkit
Sold by: Pragmatic - Software Applied
Machine Learning can unlock valuable insights from your organizations data and provide very interesting predictive Analytics to help make informed decisions. Machine Learning is a machine service that allows you to easily build predictive applications, including fraud detection, demand forecasting, and click prediction.
KNIME Analytics Platform for AWS
Sold by: KNIME.com
At KNIME, we build software for fast, easy and intuitive access to advanced data science, helping organizations drive innovation. KNIME Analytics Platform brings the power and flexibility of the open source KNIME Analytics Platform to the cloud for the first time on AWS.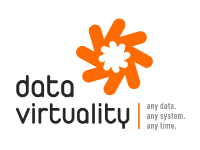 DataVirtuality Pipes: Easy Data Integration
Sold by: Data Virtuality
Data Virtuality Pipes is an intuitive self-service data integration solution. With Pipes, data from 50+ databases and APIs can be integrated into any data warehouse in < 5 minutes. No coding or maintenance of APIs is required. The data integration efforts can be significantly reduced - up to 80%.
TIBCO Data Science for AWS (10 users)
Sold by: TIBCO Software Inc.
Scale analytics across your organization to solve challenges faster with TIBCO Data Science, a collaborative platform for operationalizing data science. Access Amazon EMR and Amazon Redshift and create innovative solutions using the latest machine learning techniques and innovations from SageMaker.
Matillion ETL for Amazon Redshift
Sold by: Matillion
Matillion ETL for Redshift is a fast,modern,easy-to-use and powerful ETL/ELT tool that makes it simple and productive to load and transform data on Amazon Redshift. 100xfaster than traditional ETL technology, 5 minute AMI setup and prices from $1.37 per hour,with no commitments or upfront costs.
MongoDB Certified by Bitnami
Sold by: Bitnami
MongoDB is a scalable, high-performance, and document-oriented NoSQL database system. It stores data in JSON, allowing for flexible and dynamic schemas. It is used by some of the largest companies in the world and tuned to deliver high performance without any loss of flexibility.
H2O Inference Server - Hourly
Sold by: H2O.ai
This product is related to the H2O open source machine learning platform. Use this AMI to deploy your model that you have trained using open source H2O. This server provides a RESTful endpoint. Download the MOJO file from your model and use it here.
Trifacta Data Preparation for Amazon Redshift and S3
Sold by: Trifacta
Trifacta Data Preparation for Amazon Redshift and S3 makes the process of wrangling diverse data faster and more intuitive. Data preparation is the most time-consuming and inefficient part of any data project - taking up over 80% of the time and resources. Trifacta enables data engineers and analysts to more efficiently explore and prepare the diverse data of today by utilizing machine learning to provide a breakthrough user experience, workflow and architecture.
Figure Eight Data Labeling Platform
Sold by: Figure Eight
Figure Eight combines the best of human and machine intelligence to provide high quality annotated training data that powers the worlds most innovative machine learning and business solutions. With over a decade of experience and over 10 billion judgments, Figure Eights enterprise ready data annotation platform enables ML and data driven business solutions to scale across a diverse set of industries including retail, automotive, finance, manufacturing, agriculture, life sciences, robotics, and more.
Matillion ETL for Snowflake
Sold by: Matillion
Matillion ETL for Snowflake makes loading and transforming data on Snowflake fast, easy, and affordable. Prices start at $1.37/hour with no commitments or upfront costs. Need to cut your ETL development time in half and shave months off your projects? No problem. The AMI takes less than five minutes.
Sumo Logic Cloud-Native Machine Data Analytics Service (Annually)
Sold by: Sumo Logic Inc.
The Sumo Logic cloud-native analytics platform helps you manage the operation and security of modern applications. Collect, correlate and analyze all types of machine data (logs, metrics, events) to reduce the time to identify, troubleshoot and resolve performance, security and compliance issues.
Explore Solutions by Category
Acquiring and Growing Customers
Want to attract new customers and deepen relationships with existing customers? Our marketing solutions can help you entice target audiences, personalize your interactions, and increase loyalty to your business.
Driving Data Insights
Looking to drive real-time data insights and business intelligence? Look no further. Our data analytics and machine learning solutions enable you to easily aggregate, process and store data from various sources; and deliver real-time, actionable insights to accelerate decision making and create value for your customers.
Strengthening E-Commerce Capabilities
Want to sharpen your web presence and e-commerce capabilities? Our easy-to-implement solutions support you every step of the way, from creating a compelling shopfront and managing your inventory to engaging meaningfully with site visitors.
Managing Your IT Environment
To ensure business continuity, you need to protect your IT infrastructure. We supply best-of-breed security solutions – from cybersecurity protection to backup and recovery software – to safeguard every aspect of your operations.
Improving Workplace Productivity
When your employees work together efficiently, you're more likely to succeed. Our collaboration and communication tools help you get the most out of your talent – and ensure a consistent focus on building the business.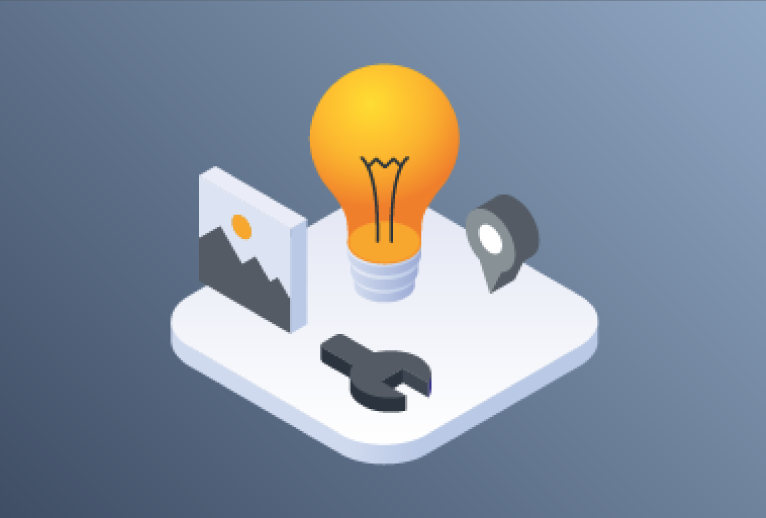 Simplifying Operations and Extending Capabilities
Need to make your operational and financial practices more efficient? Looking to strengthen your multimedia capabilities? We've got everything you need as your business develops – from accounting and payroll software to HR management and specialized solutions.
Need Assistance?
Need help resolving an operational challenge or growing your business? Have a question about an AWS Cloud or AWS Marketplace solution? Please get in touch – we're here to help.