Designed for startup founders and technical staff, the AWS Startup Day Kyiv is a full-day event focused on delivering technology and business advice to accelerate startup innovation and growth.
You can choose your learning path from a combination of session tracks focused on technology applications, product innovation and the business of startups. There'll be opportunities to speak one-on-one with AWS experts and get introduced to AWS go-to-market programs specifically designed for startups. You'll also get to hear from fellow entrepreneurs and challenger brands around how they've been addressing their customer needs by using the AWS platform.
So whether you're a new startup looking to launch, an early stage startup seeking technology advice or an existing startup looking for ways to scale and grow your business, we'll provide the knowledge and learning opportunities to inspire you to take action.
---
Please note, the agenda is subject to change. The session will be delivered in Englsih, Ukrainian and Russian.
Translator services will be avaialble at the event.
09:00 - 10:00

Registration. Coffee & Networking

10:00 - 11:00

Keynote - Taking Your Startup From Zero to Hero (EN/UA/RU)
Features Speakers: Noosphere Ventures, Depositphotos


11:00 - 11:15
Break
Technical Track
Business Track
11:15 - 12:00
Container services on AWS. Comparing Amazon ECS, AWS Fargate and Amazon EKS (RU)
GTM for Startups with AWS (EN)
12:00 - 13:00
Lunch | Ask an Expert
13:00 - 13:45
AI/ML services for developers (EN)

Panel: State of the Startup eco-system – the VC perspective

Bogdan Svyrydov, Investment Associate – Aventures Capital

Volodymyr Nesterenko, Managing Partner – Digital Future

Moderated by: Fatih Mehtap, Head of Startup Marketing - AWS

13:45 - 14:00
Break
14:00 - 14:45
AWS Security Best Practices (RU)
Introduction to fundraising 101 (EN)
14:45 - 15:00
Break
15:00 - 15:45

How to implement DevSecOps on AWS for Startups (UA)

Aleksandr Maklakov, CIO, ZeoAlliance
Valentin Nastenko, Sr. System Administrator, ZeoAlliance

Scaling at Amazon Speed - Best Practices for Recruiting & Hiring (EN)
15:45 - 16:00

Break
16:00 - 17:00

Closing keynote: How we think about Innovation at Amazon (EN)

17:00 - 18:00
Networking & Happy hour
Rob De Feo is a startup solutions architect at AWS. He helps startups build, launch and scale their technology across every imaginable industry. Now focused on early stage and fast-growing startups, he mentors and advises how to build and scale their product on AWS.
Prior to Amazon, Rob was the founder of an AI startup and was technical lead of Expedia's Innovation division, building one of the earliest industry chatbots.
Rob will be joined by on stage by Michael Ryabokon, Chief Innovation Officer of Noosphere Ventures, Vitalii Malets, CEO & Co-founder of Publicfast and Vadim Nekhai, CEO of DepositPhotos.

Each breakout session will run for 45 minutes, with the content structured around 2 specific learning paths:
Technology Implementation Best Practices for Startups

Business Innovation and Go-to-Market for Startups
Each learning path will feature content targeted towards a technically-minded audience, or for entrepreneurs interested in building their business knowledge. Technology and product talks will be presented by AWS experts in collaboration with customers from the region (introductory to intermediate technical level), while our business focused presentations will be delivered by experts from within the eco-system alongside members of the AWS Startup team.
Shayan Sanyal
Senior Business Development Manager, AWS Startups
Michael Ryabokon
Chief Innovation Officer, Noosphere Ventures

Jose Rodriguez
Senior Business Development Manager, AWS Startups
Jonno Southam
VC Development Manager, AWS Startups
Vitalii Malets,
CEO & Co-founder of Publicfast
Vasily Pantyukhin,
Solutions Architect, AWS

Volodymyr Nesterenko,
Managing Partner, Digital Future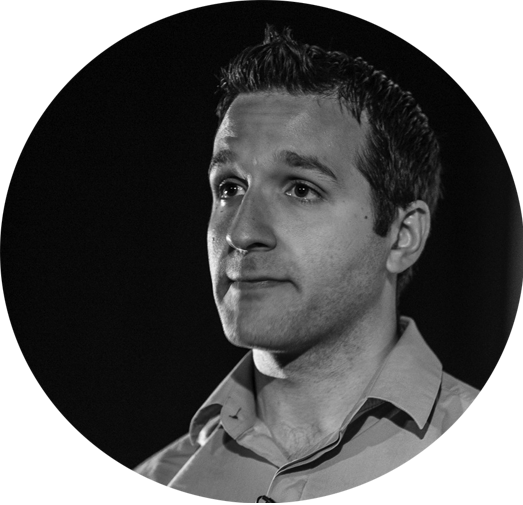 Richard Howard
Business Development Manager UK and Ireland, AWS Startups
Aleksandr Maklakov,
CIO, ZeoAlliance
Bogdan Svyrydov,
Investment Associate, Aventures Capital
Fatih Mehtap,
Head of Startup Marketing, AWS
Valentin Nastenko,
Sr. System Administrator, ZeoAlliance
---
Tuesday, November 20th, 2018
09:00 - 18:00
RK Ultramarin, Ultramarin Hall
Vasylia Lypkivskoho St, 1A, 3rd floor, Kyiv, Ukraine, 02000