AWS Certified Solutions Architect - Professional
Validate your technical skills and expertise with an industry-recognized credential and grow your career.
The AWS Certified Solutions Architect – Professional exam is intended for individuals who perform a solutions architect role with two or more years of hands-on experience managing and operating systems on AWS.

Abilities Validated by the Certification
Design and deploy dynamically scalable, highly available, fault-tolerant, and reliable applications on AWS
Select appropriate AWS services to design and deploy an application based on given requirements
Migrate complex, multi-tier applications on AWS
Design and deploy enterprise-wide scalable operations on AWS
Implement cost-control strategies

Recommended Knowledge
Two or more years of hands-on experience designing and deploying cloud architecture on AWS
Ability to evaluate cloud application requirements and make architectural recommendations for implementation, deployment, and provisioning applications on AWS
Familiarity with AWS CLI, AWS APIs, AWS CloudFormation templates, the AWS Billing Console, and the AWS Management Console
Explain and apply the five pillars of the AWS Well-Architected Framework
Design a hybrid architecture using key AWS technologies (e.g., VPN, AWS Direct Connect)
Ability to provide best practice guidance on the architectural design across multiple applications and projects of the enterprise
Familiarity with a scripting language
Familiarity with Windows and Linux environments
Map business objectives to application/architecture requirements
Architect a continuous integration and deployment process
Prepare for Your Exam
The best preparation for certification exams is practical experience. We recommend two or more years of hands-on experience using AWS.

Exam Overview

Format
Multiple choice, multiple answer

Delivery Method
Testing center

Time
170 minutes to complete the exam
Cost
300 USD (Practice Exam: 40 USD)


Language
Available in English, Japanese, Korean, and Simplified Chinese
Exam Resources
Recommended Courses
Advanced Architecting on AWS
Classroom | 3 days
Build on concepts introduced in Architecting on AWS. Learn how to build complex solutions that incorporate data services, governance, and security on the AWS platform. You will also learn about specialized AWS services, including AWS Direct Connect and AWS Storage Gateway, that support hybrid architecture, and you will learn about best practices for building scalable, elastic, secure, and highly available applications on AWS.

Exam Readiness: AWS Certified Solutions Architect - Professional
Classroom | 1 day
or
Digital | 4 hours
Prepare for the AWS Certified Solutions Architect – Professional exam which validates advanced technical skills and experience in designing distributed applications and systems on the AWS platform. In this full-day advanced workshop, you will learn how to prepare for and succeed on the exam.

AWS Security Fundamentals
Classroom | 1 day
This course is designed to introduce you to fundamental cloud computing and AWS security concepts including AWS access control and management, governance, logging, and encryption methods. It also covers security-related compliance protocols and risk management strategies, and security features of AWS services.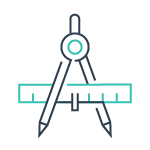 AWS Well-Architected Training
Digital | 2 hours
The Well-Architected Framework enables you to make informed decisions about your architecture in a cloud-native way, and to understand the impact of design decisions that are made. By using the Well-Architected Framework, you will understand the risks in your architecture and learn ways to mitigate them. This course is designed to provide a deep dive into the AWS Well-Architected Framework and its five pillars.

EC2 Systems Manager
Digital | 2 hours
This course is designed to teach partners and customers how to work with the Amazon EC2 Systems Manager. It includes seven features: Run Command, State Manager, Inventory, Maintenance Window, Patch Manager, Automation, and Parameter Store. This series of videos presents an overall introduction to all seven features plus real world deep-dive scenarios.

Migrating to AWS
Classroom | 2 days
This course focuses on planning and migrating existing workloads to the AWS Cloud. The course covers various cloud migration strategies with a detailed discussion on each phase of the migration process, including portfolio discovery, application migration planning and design, migration execution, and post-migration validation and application optimization.