2020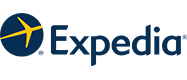 Expedia Maintains Its Leadership by Leveraging Amazon S3 and Automatic Replication
Expedia Group, a technology company that powers travel, used AWS Service Catalog to scale its database-as-a-service platform, facilitating simple database deployments, management, and support with a lean team of engineers.

In this episode of AWS Coffee Break, Robbie Wright from AWS and Clay Garrard from Expedia discuss how Amazon S3 and automatic replication help Expedia to maintain their position as a global brand in the changing marketplace.

AWS Services Used
Amazon Simple Storage Service (Amazon S3)
Amazon S3 is an object storage service offering industry-leading scalability, data availability, security, and performance.

Get Started
Organizations of all sizes across all industries are transforming their businesses and delivering on their missions every day using AWS. Contact our experts and start your own AWS journey today.