AWS Data Exchange Partner Spotlight: Domo
Explore thousands of third-party data products directly within Domo
Discover Third-Party Data in the Domo AppStore
Domo's Business Cloud empowers organizations with BI leverage to identify and act on strategic opportunities in real-time. With Domo, anyone in the organization can securely access, consume, and interact with data to optimize business performance.
Domo customers can now discover thousands of third-party data products from AWS Data Exchange directly within their domo experience, making it easy to discover, subscribe to, and integrate third-party data to drive insights using Domo solutions.

Domo Quickstart Dashboards provide actionable Insights
Domo's Quickstart dashboards are a seamless way for users to instantly consume and analyze data across multiple industries. From foot traffic and financial data to retail and consumer insights, you can now turn to Domo Quickstart Dashboards to gain deeper insights into available data providers in real time situations, such as which U.S. cities are becoming the hot spots to move to or what schools quickly opened up after the Covid-19 pandemic.
SafeGraph provides data or physical places, covering business listing information, building footprints, and foot-traffic insights for more than 6 million Points-of-Interest (POI) in both the US and Canada.
Check out this SafeGraph Quickstart dashboard to track and compare visitor foot traffic data by mobile device type and geographic locations in the United States.

Dashboard Highlights:

Understand and compare visits and visitor trends for each state
Estimate the scope of new strategies to attract more visitors
Identify the states for the higher and lower number of visits
---
Burbio is the industry leader in aggregating school, government, library and community event information. Burbio's event data is mined and aggregated to provide analysis on anything from COVID school opening trends to zip code specific school spring vacation dates.
View this live Burbio dashboard to gain insights into student enrollment and school opening trends across the country.
Dashboard Highlights:

Easily monitor the learning trends for specific regions
Gain insights about school openings across different regions
Get real-time insights for fast decision-making

AWS Data Exchange
AWS Data Exchange makes it easy to find, subscribe to, and use third-party data in the cloud. Want to stay up-to-date with new data products, upcoming events, and industry news?

WEBINAR
Using External Data to Accelerate Business in a Post-Vaccinated World
eBOOK
Using Third-Party Data to Make Smarter Decisions
WEBINAR
Using ESG and Sustainability data in the cloud to drive business value
Connect with AWS Data Exchange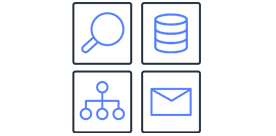 Find data sets
Discover and subscribe to over 3,500 third-party data sets.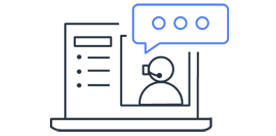 Get started with AWS Data Exchange
Speak with a data expert to find solutions that enhance your business.
Register for a workshop
Get hands-on guidance on how to use AWS Data Exchange.