Videos
Norton LifeLock improves cyber security threat detection with 60% reduction in latency using AWS Local Zones (1:50)


LegalZoom: Simplify Hybrid Cloud Migrations with Local Zones (7:35)


How Amazon Studio and Amazon Prime achieve low latency in creating and delivering content to users with Local Zones (9:41)

Case studies

Netflix brings virtual workstations closer to artists and content creators
Couchbase reduces latency by 80% for NoSQL Database service with Local Zones

LegalZoom Accelerates Innovation with Hybrid Cloud Migrations using AWS Local Zones

Arizona State University achieves single-digit millisecond latency for file storage with AWS Local Zones
Esports Engine shifts to remote broadcasting for its online gaming platform with AWS Local Zones
Betr is a US sports betting and daily fantasy sports platform with a mission to keep gambling and skill based games fun, safe and entertaining. To adhere to US sports betting regulations, Betr must deploy their sports betting platform within the boundary of the state where they have regulatory approval to operate. Betr's sportsbook is live in Massachusetts, Ohio, and Virginia, and their their daily fantasy sports platform is offered in over 20 US states.
"Running Betr's platform on AWS Local Zones has helped Betr go to market faster in states requiring in-jurisdiction deployment. Working with AWS, Betr is able to deploy its platform in Local Zones in a state without infrastructure investment and maintenance, reducing time to market from weeks to days. When launching into a new state there's also uncertainty around how much infrastructure will be needed to support initial demand. Local Zones enables Betr to elastically scale in real time based on demand, only paying for what we use."

Alexa Ursa, Head of Product at Betr.

Epic Games
Fortnite by Epic Games has millions of users worldwide. Epic Games were looking for ways to
deliver a low latency experience to their players across North America.

"Epic Games and AWS have worked together for over 10 years and continue to find new ways to leverage the full potential of the cloud. With the new NA-Central server region, powered by the AWS Local Zones in Dallas, Fortnite players in the central United States and Mexico can experience the best player experience through low latency gameplay."

Dan Carpenter, Director of the North American Games Segment - AWS

Odience
Odience by Summit-Tech is a virtual platform to stream 360 video in 8k for interactive events
across edge devices like VR head sets, phones and tablets.
"Odience cloud-based immersive streaming achieves 80% lower bandwidth for 8K 360 livestreams on AWS LZ at the edge and 60% greater reach & monetization with AWS LZ."
Doug Makishima, CSMO - Summit Tech
DISH Network Corporation
DISH Network Corporation is a connectivity company. Since 1980, it has served as a disruptive force, driving innovation and value on behalf of consumers.
"As a new carrier, leveraging AWS and its extensive network of partners enables us to differentiate ourselves by operating our 5G network with a high degree of automation, utilizing the talent of AWS-trained developers and helping our customers bring new 5G applications to market faster than ever before."
Charlie Ergen, Co-Founder and Chairman - DISH

Netflix
Netflix is the world's leading streaming entertainment service with over 190 million paid memberships in over 190 countries enjoying TV series, documentaries, and feature films across a wide variety of genres and languages.
"Netflix is the world's leading streaming entertainment service with over 190 million paid memberships in over 190 countries enjoying TV series, documentaries, and feature films across a wide variety of genres and languages. Netflix uses AWS Local Zones to empower remote artistry with low-latency workstations. "By taking advantage of AWS Local Zones, we have migrated a portion of our content-creation process to AWS while creating an even better experience for artists."
Stephen Kowalski, Director of Digital Production Infrastructure Engineering - Netflix

Read case study on Netflix »
Couchbase
Couchbase reduces latency by 80% for NoSQL Database service with Local Zones Couchbase delivers the modern database for enterprise applications. Developers worldwide choose Couchbase for its advantages in data model flexibility, elastic scalability, performance, and 24x365 availability to build business-critical web, mobile, and IoT applications.

"The database is just as critical to edge computing as the infrastructure and network. Apps that are stateful and need to store data require a modern database. And that database needs to be able to operate and synchronize across the entire architecture, not just on a single edge device or endpoint," said Wayne Carter, Vice President of Engineering at Couchbase. "Couchbase is using AWS Local Zones to provide low latency and single-digit millisecond database access times for applications, ensuring developers' apps are always available and fast. Using AWS Local Zones, along with Couchbase's edge computing capabilities, means that our customers are able to store, query, search, and analyze data in real-time with high availability."
Wayne Carter, Vice President of Engineering - Couchbase

Read case study on Couchbase »
LegalZoom
LegalZoom, an industry leader in online small business formations and a leading online platform for legal, compliance, and tax solutions, wanted to accelerate its pace of innovation by migrating its location-sensitive applications to the cloud.

"The challenge was that the company's entirely on-premises data center contained a mix of modern and legacy components. The legacy components were blocking us from migrating to the cloud. The engineering team had to find a way to migrate to the cloud as fast as possible, without compromising agility or performance."

Jonathan Hutchins, Director of Engineering for Site Reliability Engineering - LegalZoom

Read case study on LegalZoom »
Esports Engine
Esports Engine is the operator of the prestigious esports leagues and subsidiary of global gaming technology company, Vindex. Esports Engine uses AWS Local Zones to enable their employees to broadcast tournaments remotely from their homes, at a time when the company has grown from 50 to 200 employees.

"The ability to share resources and data between all the ways that we interact with our customers is a key differentiator. AWS makes it easy and practical to accomplish that collaboration across infrastructure."
Tony Barnes, Chief Technology Officer - Vindex

Read case study on Esports Engine »
World Fuel Services
World Fuel Services delivers trusted energy solutions and provide a powerful integrated platform to optimize energy, logistics, and related services for Aviation, Marine, Commercial, Industrial, and Land Transportation customers around the world.

"AWS Local Zones has enabled WFScorp to place critical but latency sensitive workloads on AWS, closer to our main datacenters, to accelerate our cloud migrations. AWS Direct Connect support in Local Zones has been critical in the success of these migrations. Prior to Direct Connect support in Local Zones, our complete system migration tests took 58 hours to complete – well outside the business acceptable downtime for these critical systems. With AWS Direct Connect in Local Zones, complete system migration time reduced to 31 hours, with a 72% reduction in the data transfer time which was a key to gain business agreement and confidence in this migration."
Paul Wright, Director Database & Middleware Services - World Fuel Services

Edgegap
Edgegap is a leading game hosting service provider focused on providing the best online experience for players.
"We have game studios that have players from all over the world. Being able to provide the best online experience to their players wherever they are is a competitive advantage for us. Dealing with high or unstable latency is one of the worst gaming experiences, and as more and more games are monetized throughout the lifecycle, having a consistently great experience becomes a question of revenue generation for game studios.

With AWS Local Zones, Edgegap can now deploy even closer to where the players are, elevating their gaming experience to new heights. For some of our clients, such as Triple Hill Interactive and their fighting game Die by the Blade, being able to host a worldwide 1 versus 1 online tournament in the best conditions is something they simply could not do using traditional service providers. For others, such as Agog and their fast-paced arena shooter Brutal Grounds, every match must be deployed in the best location for all players to provide a fair environment. For the indie developer Cofa Games and their MOBA Awakening of Heroes, being able to leverage an ever-growing number of locations through a simple API call is a time saver. AWS Local Zones gives us more flexibility to enhance the player experience in all these scenarios."
Mathieu Duperré, CEO - Edgegap Technologies

JackTrip Labs
JackTrip Labs combines the latest digital audio and edge computing technologies to make the performance of music over the Internet feasible and accessible to everyone. JackTrip Labs was spun out as an independent public-benefit corporation from the JackTrip Foundation, a collaboration between Stanford University's Center for Computer Research in Music and Acoustics (CCRMA) and Silicon Valley software entrepreneurs.
"JackTrip uses low-latency audio hardware and digital signal processing edge servers to enable musicians to perform together live over their home Internet connections. AWS Local Zones makes it easy for us to extend our application into critical markets without having to learn new APIs or tools. We're excited to make JackTrip available to musicians in Boston, Houston, Miami, and additional Local Zones as they become available."
Mike Dickey, CEO - JackTrip Labs

Masomo
Masomo, founded in 2015, is an interactive entertainment company transforming the power of social in mobile games.
"We deploy select portions of our latency-sensitive game servers in various locations across the world in order to reach the breadth of our end users with lower latency. Providing end-users with low-latency gameplay is an important part of ensuring fairness and consistent player experience. With AWS Local Zones, we get the single-digit millisecond latency and proximity in lots of cities across the country, helping us improve end-users latency, reduce churn, and provide end-users with a great experience."
Oğuzhan Yilmaz, CTO - Masomo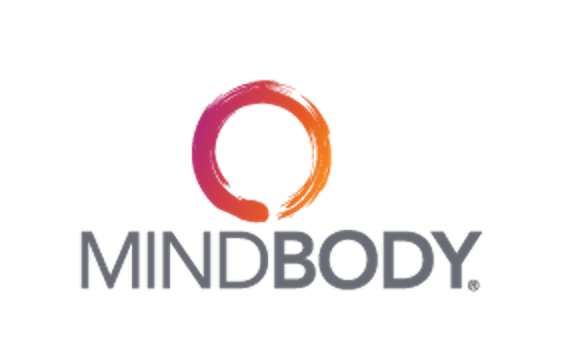 MindBody
Mindbody is the leading technology platform for the fitness, wellness, and beauty industries.
"We have a portfolio of interdependent applications running in our existing on-premises data centers. We have been looking to move these workloads to the public cloud for some time. However, it is daunting to migrate such complex, interdependent applications to the cloud at the same time while ensuring a seamless experience for our end users.

AWS Local Zones have solved a significant problem for us here. We are using Local Zones to migrate our complex, legacy on-premises applications to AWS without an expensive revamp of our architecture. With a Direct Connect to Local Zones, we are able to establish a hybrid environment that provides ultra-low latency communication between applications running in the Local Zone and our on-premises installations. In turn, this has enabled us to migrate applications incrementally, simplifying our migrations drastically while reducing any business risk with on-going hybrid deployments."



John Strong, Senior Director of Production Engineering - MindBody

Ubitus
Ubitus is a cloud gaming technology leader.
"We deploy latency-sensitive game servers all over the world to be closer to gamers. Providing our users with a consistent low-latency gameplay is an important part of ensuring they have a great experience. To guarantee a consistent user experience, in the past, we tried to bring game servers closer to players in different cities across the country, but it was too time-intensive and costly. AWS Local Zones are a game changer for us. Now, we can easily deploy and test clusters of game servers in lots of cities across the country, ensuring all customers get a more consistent experience regardless of where they are located."
Wesley Kuo, CEO - Ubitus

Learn more about pricing
See pricing details and examples for AWS Local Zones.
Learn more

Sign up for a free account
Instantly get access to the AWS Free Tier.
Sign up
Start building in the console
Get started building with AWS Local Zones in the AWS Management Console.

Sign in