Hey Alexa, Can You Enhance Education?
A guest post by Daniel Shuart, University of Oklahoma
---
At the University of Oklahoma, we asked ourselves: Can Amazon Alexa help engage college students and enhance their educational experience? How will students utilize voice technology as they graduate and move into their careers?
Within the University of Oklahoma IT department, we aim to affect the student experience on campus in more ways than just delivering technology. We have found that the more a student is engaged on campus, the more likely they are to graduate. Technology innovation, like Alexa, will play a major role in that mission.
To help us inspire our students and enhance their experience on campus, we reached out to Amazon's Alexa team and discussed the types of Alexa Skills that would be most beneficial to the students. In addition to relying on the Alexa team, we went straight to the source – the students. Since part of our mission is to not only provide students with cutting-edge technology, but also to teach them how to use the technology, we wanted students to help us develop the skills.
Becoming one of the first universities to venture into Alexa Skill development directly with our students, we held a student hackathon. Over 100 students expressed interest in the hackathon, and 55 students showed up to get support from Amazon Alexa experts, who provided hands-on support and training.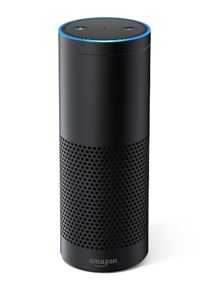 The four winning teams created skills focused on enhancing the student experience on campus:
yOU Travel: The skill aggregates all transportation methods on campus to make it easier for students to commute across the university.
VITA: The skill helps students learn more about the campus and even where to find free food.
EatQuick: The skill finds the closest food providers along with restaurant reviews and delivery times.
SoonerGuide: The skill helps new students navigate their way around campus.
Using the Alexa Skills Kit, the students were able to build in a matter of weeks with little prior knowledge of the Alexa environment. They felt the challenge was creating the right kind of customer experience for their particular skill.
It's interesting to note that, given broad guidelines on what to develop, the students focused on their physical experience on campus and not on their academic experience. Students felt that they had the academic part handled; it's the smaller day-to-day tasks that cause them the most irritation and delays. These include things like getting around campus, finding out about events that are important to them, and access to food – things that affect their overall educational experience. That's why they developed these kinds of skills and why we started by putting Alexa in the residence halls. Their dorm room is the most common starting point for a student in their daily life. The second most common location is in the classroom, which is what we are working on now.
The hackathon was only the beginning of our journey to bring voice technology to our campus. With each event, our mission grew – the Governor's office got involved, the Amazon Alexa Roadshow visited our campus, and we attended the AWS Institute's Voice and Text Computing roundtable at AWS re:Invent to share with other universities how we brought AI to OU to improve student access to information.
After introducing Alexa to OU, the students are all-in when it comes to using voice-enabled technology. Technology-minded students want to learn how to develop Alexa skills and believe it is a marketable skill as they look to their future after OU. While the students spend their days as full-time "Sooners," they feel that Alexa can significantly enhance their campus experience.
Want to see the skills the students developed? Read the blog post University of Oklahoma Expands Student Engagement with Alexa Skills.