Amazon Kinesis Video Streams makes it easy to securely stream video from connected devices to AWS for analytics, machine learning (ML), and other processing. Learn how the following featured customers use Kinesis Video Streams to ingest and store video for applications that power industrial automation, security monitoring, artificial intelligence (AI), and more.
---
Abode improves service quality and reliability by using managed streaming service
About the company
Abode is a top rated home security solutions provider in the US. It sells DIY IoT devices that users can self-install and control from anywhere using web and mobile applications. It has more than 300,000 connected devices on its smart home platform.

How Abode uses Kinesis Video Streams
"We were looking to improve our streaming reliability, service functionality of 2-way audio and to integrate our devices with Alexa. We were also looking to get the capability to elastically scale and still reduce our development and operational load. The solution was to use a low latency, reliable and easily scalable managed streaming service that can scale to support millions of devices. We achieved all this by using the WebRTC based managed streaming service provided by Kinesis Video Streams." – Scott Beck, CTO of Abode Systems

---
Wyze Scales to Support Millions of Connected-Home Devices
About the company
Wyze Labs Inc. is a technology company, founded by ex-Amazonians, that specializes in smart devices and wireless cameras. It aims to make quality smart home and smart device tech accessible to everyone. Wyze started with a low cost smart home camera that became an instant hit, and have now expanded their product base to several other products.

How Wyze Labs uses Kinesis Video Streams
"From day one, we were focused on keeping the costs low for customers while also making technology choices that could enable rapid growth. We used the managed media streaming and storage capabilities of Kinesis Video Streams to quickly add new features and services to our suite of camera products while paying only for what we use. In addition, KVS's WebRTC capability enabled us to accelerate our live streaming feature development and cut the time to market in half. Our customers can now use top quality live video streaming and seamlessly connect with smart assistants such as Alexa." – Keith Ho, Senior Principal Architect at Wyze Labs

---
Ecomott shortens time-to-market of a new streaming service with Kinesis Video Streams
About the company
Ecomott Inc. provides a variety of connectivity-driven technologies in the Internet-Of-Things (IoT) space capable of solving real-world issues across various industries. FASTIO is an Ecomott provided IoT cloud platform service that makes it easy to collect and manage IoT data. With 10 years of experience, FASTIO is a trusted partner for our customers who can focus on their core business without worrying about the complications of handling data from IoT sensors and their on-site installations.

How Ecomott uses Kinesis Video Streams
"Ecomott Inc. is a provider of remote video surveillance camera solutions for the construction market. This solution requires the use of network cameras installed at construction sites that record and stream video that can either be viewed in real time on a PC or a smartphone device, or can be downloaded and viewed at a later time. We required a solution that would enable us to flexibly scale our video surveillance systems as per the market demand. By adopting Amazon Kinesis Video Streams in our "FASTIO" IoT cloud platform, we were able to quickly develop and scale a new streaming solution that can be used with a variety of network cameras and meet the requirements of our customers." – Takuya Irisawa, CEO of Ecomott Inc.

---
Neosperience Cloud enables frame by frame analysis of live video streams
About the company
Neosperience Cloud is a software platform that helps businesses deliver personalized digital experiences to their customers. It uses artificial intelligence to make every customer experience unique by determining optimal one-to-one interactions tailored to each individual. The results are a more helpful, personal, and engaging experience that increases brand value and improves margins.

How Neosperience uses Kinesis Video Streams
"At Neosperience Cloud we use Amazon Kinesis Video Streams to remove the complexities of managing reliable video streams in a cost effective way. We also use Amazon Kinesis Video Streams' inference template enabling frame by frame analysis of live video streams with our machine learning model, hosted on Amazon SageMaker. Thanks to Amazon Kinesis Video Streams and Amazon SageMaker we have been able to reduce time to market from months to weeks." - Luca Bianchi, CTO of Neosperience

---
Nirovision increases flexibility and agility by using Amazon Kinesis Video Streams
About the company
Nirovision is a video analytics platform that utilizes deep learning models to detect objects, recognize faces, or answer questions like "Is someone wearing a mask?" The Niro app allows customers to seamlessly perform advanced monitoring activities across multiple locations and devices. Customers can gain actionable insights by accessing live video feeds, searching through a timeline of relevant video events, and configuring real-time alerts based on any set of rules.

How Nirovision uses Kinesis Video Streams
"We built our own video ingestion pipeline to service our apps, but found that our infrastructure was not flexible enough to support different use cases or multiple camera brands. Implementing Amazon Kinesis Video Streams gave us the flexibility and agility we needed. We are now able to focus more time enhancing the capabilities and usability of our apps to better serve our customers and less time managing our infrastructure." - Brice Lechatellier, CTO of Nirovision.

---
Agent Vi extends its AI-driven video analytics solution to any IP camera
About the company
Agent Vi's cloud-based, video analytics software-as-a-service (SaaS) offers capabilities ranging from detection of security and safety incidents in real-time to expedited investigations via automated video search, big data applications, and more.
How Agent Vi uses Kinesis Video Streams
By using Amazon Kinesis Video Streams, Agent Vi extends its AI-driven video analytics solution to any IP camera, regardless of brand, without requiring installation of any dedicated hardware or software. Cameras pre-integrated with Kinesis Video Streams can stream video in real-time or after-the-fact to AWS, where Agent Vi's cloud-based software can process the video feeds using deep learning-driven video analytics algorithms.

---
Veritone brings artificial intelligence to video analytics
About the company
Veritone Inc. (NASDAQ: VERI), a leading artificial intelligence (AI) and cognitive solutions provider, combines a powerful suite of applications with over 120 best-in-class cognitive engines including facial and object recognition, transcription, geolocation, sentiment detection, and translation. Veritone combines these engines to produce time-correlated, multi-dimensional metadata from linear files.

How Vertione uses Kinesis Video Streams
Veritone's CEO Chad Steelberg said, "Amazon Kinesis Video Streams provides customers timely, cost-effective movement of their media to the cloud. With Amazon Kinesis Video Streams, customers can easily stream their content to AWS where Veritone processes and enriches their content with AI, in near real-time and at scale." Within seconds of capture, Kinesis Video Streams and Veritone make every frame of video or second of audio searchable for objects, faces, brands, keywords and more.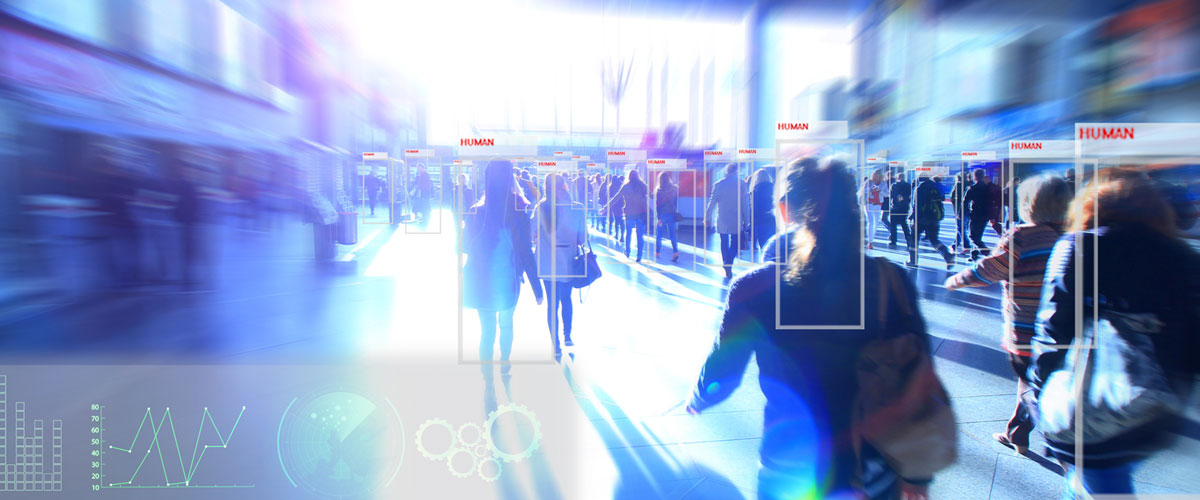 ---
ABEJA employs real-time video analytics in retail, manufacturing, and healthcare
About the company
ABEJA is a leading Japanese AI platform & solutions provider, enabling hundreds of companies in Asia. ABEJA's platform allows retailers in Japan to analyze live video feeds from their store aisles to understand shopper behavior and optimize shopping experience in real-time. For example, retailers use the data to replenish hot items, offer instant promotions, and staff their checkout counters based on how many shoppers are waiting in lines.

How ABEJA uses Kinesis Video Streams
"Before Amazon Kinesis Video streams, it was hard for us to perform real-time video analytics, and instead we had to rely on batch driven analytics, which makes insights less impactful," says Yousuke Okada, CEO of ABEJA. "Now, we can focus on building the deep learning solution that power our AI platform instead of worrying about infrastructure for real-time video ingestion or dealing with the variety of camera makers and models." Using Kinesis Video Streams, ABEJA is able to accelerate the speed of innovation and bring the power of their AI platform to other industry verticals including manufacturing and healthcare, where real-time video analytics make big impact.