Ubuntu, a Debian-based Linux operating system and distribution for personal computers, smartphones, and network servers, is publicly committed to the principles of open-source software development.
Ubuntu is popular because of its robust user interface; you can easily work from desktop or from the command line. AWS has hundreds of application stacks and application servers based on Ubuntu.
Canonical, the company behind Ubuntu, provides certified Ubuntu images, as well as professional support for users on AWS. Two tiers of per-hour support are available in the AWS Marketplace: Standard and Advanced.
---
Pulse Secure Virtual Traffic Manager Developer & BYOL Edition
This Dev and BYOL Edition offers you the opportunity to test all the features of the Pulse Secure® (formerly Brocade) Virtual Traffic Manager (Pulse vTM) with Web Application Firewall (vWAF). This high-performance Load Balancer & application delivery controller is designed to deliver fast, secure & more reliable access to web sites & applications & offers 'High Availability' via active-active deployment.To use this AMI to set up a BYOL License, please refer to the Getting Started Guide.
Pulse vTM is highly portable. It can be deployed on all major clouds & hybrid environments. It controls & optimizes end-user services by inspecting, transforming, prioritizing & routing application traffic, applying a range of optimization techniques to ensure that incoming requests are presented in the most appropriate manner to back-end servers. The Pulse vWAF surrounds applications with a strong security perimeter that establishes a secure session identifier, proactively encrypts cookies & URLs & applies site usage enforcement. Signatures & ID tools secure common vulnerabilities. Receive real-time alerts & reports on attack trends, application behavior for full audit tracking & logging. Test ruleset suggestions in shadow mode prior to enforcing behavior & improve performance by creating white & black lists. It helps meet PCI-DSS 6.6 requirements.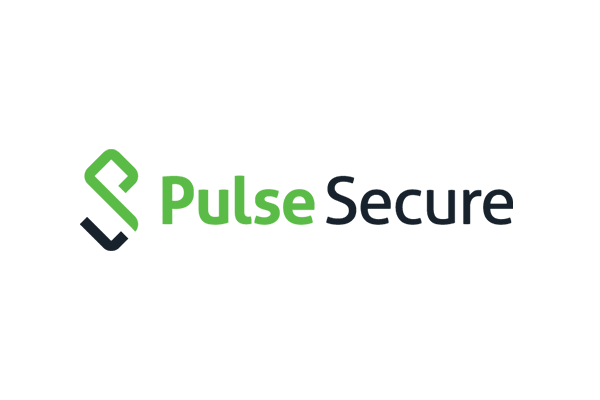 ---
Security. The New Relic Plugin for AWS (HVM) AMI makes it quick and easy to start monitoring many AWS metrics via pre-configured dashboards in New Relic. The AMI contains the agent portion of the AWS Plugin for New Relic, plus necessary components to run and configure the plugin. Once running, this agent retrieves metrics from Amazon CloudWatch for many AWS services and sends those metrics to your New Relic account, where they are displayed in charts and tables.
---
Networking. NGINX Plus is a high performance load balancer, edge cache and origin server for web content, streaming media and API traffic. Run by 36% of web sites hosted on AWS (ref. Netcraft's December 2013 Web Server Survey), NGINX and NGINX Plus are used to improve performance, absorb and manage large volumes of traffic and to improve the availability of complex services delivered from AWS. NGINX Plus for AWS is provided and supported by the original creators of NGINX web server.
---
Networking. Elastix battle tested, scablable and performance tweaked LAMP stack is perfect for development all the way to product ready applications and websites. It features Ubuntu 16.04, Apache2 with mod_rewrite and file upload limit increases as well as sendmail for sending email from your instance. It also includes MySQL 5.7 and PHP5 with Webmin pre-installed and configured for full service and easy server administration from your browser.
---
Advanced Analytics. NVIDIA DIGITS 4 puts the power of deep learning in the hands of data scientists and researchers. It can be used to rapidly design the best deep neural network (DNN) for image classification, segmentation and object detection tasks.DIGITS simplifies common deep learning tasks such as managing data, designing networks, training several models in parallel, monitoring training performance in real time, and choosing the best model from the results browser. DIGITS is completely interactive so that data scientists can focus on designing and training networks rather than programming and debugging.

---
Application Development. Adobe ColdFusion 2016 release with Update 2 on Amazon Web Services is an easy and affordable way to use the tried and tested application server that simplifies complex coding tasks in enterprise environments. Rapidly develop web and mobile applications that are robust, scalable, secure and adept at handling high loads with high reliability. Create new channels for your offerings by using the all-new API Manager to implement your API strategy faster. Get unprecedented control over PDF generation and manipulation.
---
Security. Unisys Stealth(cloud)® delivers award-winning technology that provides an additional layer of security for your AWS EC2 instances. As a leading micro-segmentation solution, Stealth(cloud) defends against east-west attacks within your AWS Virtual Private Cloud (VPC) and isolates your EC2 instances from other users in the cloud. Stealth(cloud) also protects against internal and external threats by cloaking EC2 instances and encrypting communication between EC2 instances in your VPC. Its role-base security approach provides you with the freedom to successfully expand your enterprise with confidence. Stealth(cloud) reduces complexity by flattening networks to facilitate simple management of security for the data center within the cloud. In addition to enhanced encryption, Stealth extends the level of security provided by AWS to help you effectively address regulatory and compliance standards such as PCI DSS, HIPAA, and SOX. IMPORTANT: STEALTH(CLOUD) ENTERPRISE MANAGER (https://aws.amazon.com/marketplace/pp/B018JDUT9G) MUST BE DEPLOYED FIRST within a VPC, prior to deploying Stealth(cloud) EC2 instances. After Stealth(cloud) Enterprise Manager is deployed, you can launch multiple EC2 instances with Stealth(cloud) within the same VPC and gain the full benefits of Stealth security beginning at launch time.

---
DevOps. Ubuntu 14 AMI pre-installed with Nvidia Drivers, Cuda 7.5 Toolkit, cuDNN 5.1, TensorFlow 0.12, TFLearn, TensorFlow Serving, TensorFlow TensorBoard, Keras, Magenta, scikit-learn, Python 2 & 3 support, Hyperas, PyCuda, Pandas, NumPy, SciPy, Matplotlib, h5py, Enum34, SymPy, OpenCV and Jupyter to leverage Nvidia GPU as well as CPU instances. Designed for developers as well as those eager to get started with the TensorFlow Deep Learning Framework.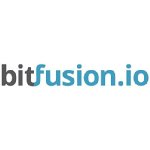 ---
Deep Learning. The Deep Learning AMI is a base Ubuntu image provided by Amazon Web Services for use on Amazon Elastic Compute Cloud(Amazon EC2).It is designed to provide a stable, secure, and high performance execution environment for deep learning applications running on Amazon EC2. It includes popular deep learning frameworks, including MXNet, Caffe, TensorFlow, Theano, CNTK, Torch and Keras as well as packages that enable easy integration with AWS, including launch configuration tools and many popular AWS libraries and tools. It also includes Anaconda Data Science Platform for Python2 and Python3. The Deep Learning AMI is provided at no additional charge to Amazon EC2 users.