Online Profiles




Skills & Interests
Cutting-edge AWS Services
Microservices Architecture
Large-scale API Platforms
Technical Writing
Open Source Software
Web Standards
Building Developers Community
Developer Relations

Channy Yun, Principal Technical Evangelist
Region: South Korea, Asia Pacific
Channy Yun is a Principal Technical Evangelist at Amazon Web Services and works with Korean developers to enable them to use AWS Cloud services. He focuses on engaging technical audiences such as developers, communities, and AWS Korea User Group with over 17,000 members and shared knowledge of the latest AWS cloud services in blog posts, social media, and public speaking. He has a special interest in cloud native architecture such as Serverless and Microservices based on DevOps.
Channy has over 20 years of experiences in various online business and technology. Prior to joining AWS, he led Daum's API platform (aka, Daum Developers) for 3rd party developers to utilize its API services for their applications. Before Daum, he was a web developer and CTO of Nine4u, developing the first Korean music web casting site, and payment gateway for e-commerce services.
He was a founder and has been a community leader of Web Standards Korea, Mozilla Korean Community, and adjunct professor in Jeju National University to make the first open source software class in Korea. He was chosen in one of top 20 powerful voices of Open-source software in 2010. He is also well-known tech writer of his Channy's Blog, with over 60k Twitter followers, and 10k Facebook fans. Also, he has helped Korean developer's collaboration as a founder of BarCamp Seoul, WebAppsCon, and Daum DevOn.
Upcoming Talks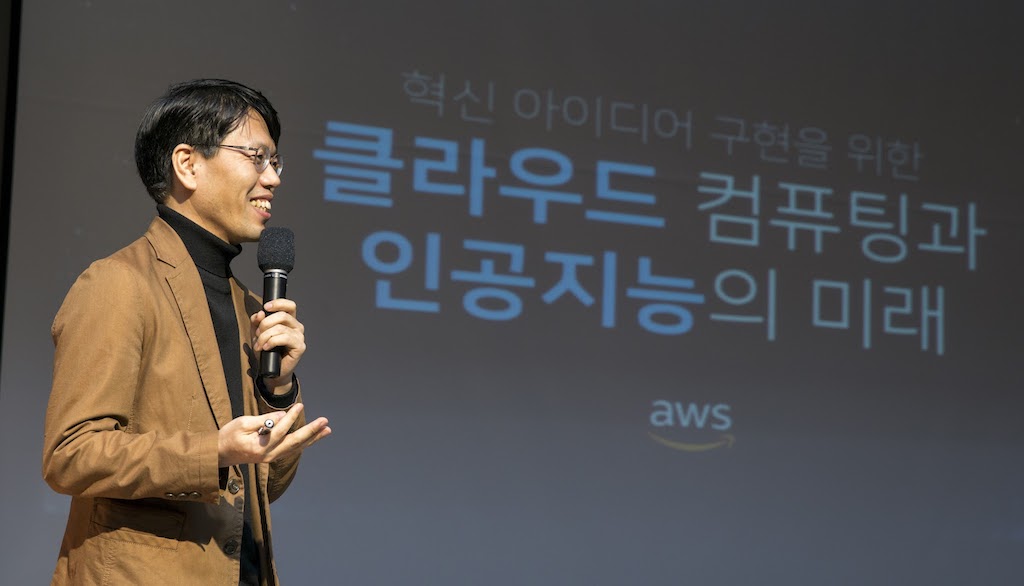 Featured Videos
Featured Slides
What is the AWS Evangelism and Advocacy team?
The AWS Evangelism & Advocacy team supports grass roots, community-led technical knowledge-sharing around the globe. They engage with developers & architects to increase awareness and adoption of AWS services. They help users understand how to develop, deploy and operate applications that are scalable, secure and maintainable.
Join the team. We are hiring!