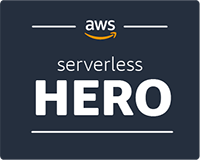 Filip Pyrek, Serverless Architect at Purple Technology
Brno, Czech Republic
Hero since 2022
Filip Pyrek is Serverless Architect at Purple Technology, developing and operating software for regulated global FinTech companies. He has successfully pushed for wide customer adoption of a technology as progressive as serverless, despite strict regulatory environments.
At the age of 23 Filip is one of the youngest AWS Heroes. He started his serverless journey back in 2016 when he was 17 years old. He is helping grow the serverless community in Czech Republic and Slovakia by organizing Serverless Brno meetups, contributing to local podcasts, writing serverless blog posts in Czech language, and doing other evangelization activities.
Since one of Filip's responsibilities at Purple Technology is Developer Experience (DX), he is in touch with a community of maintainers and developers of serverless tooling projects and provides them with feedback, feature requests, and open-source contributions in order to continuously improve the serverless ecosystem. Filip is also a big fan of 3D Printing: he created many AWS-related 3D models which all AWS fans should have on their shelves. You can find them on his PrusaPrinters profile.

Twitter

LinkedIn

Personal Website

GitHub
PrusaPrinters
What is the AWS Heroes Program?
The AWS Heroes program recognizes a vibrant, worldwide group of AWS experts whose enthusiasm for knowledge-sharing has had a real impact within the community. Heroes go above and beyond to share AWS knowledge via social media, blog posts, videos, open source projects, events, user groups, and more.