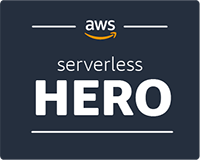 Gunnar Grosch, Evangelist at Opsio
Karlstad, Sweden
Hero since 2020
Gunnar is an evangelist at Opsio based in Sweden. He has previously worked as both a frontend and backend developer, as an operations engineer within cloud infrastructure, and as a technical trainer, in addition to several different management roles.
With a focus on building reliable and robust serverless applications, Gunnar has been one of the driving forces in creating techniques and tools for using chaos engineering in serverless. He regularly and passionately speaks at events on these and other serverless topics around the world.
Gunnar is also deeply involved in the community by organizing AWS User Groups and Serverless Meetups in the Nordics, as well as being an organizer of ServerlessDays Stockholm and AWS Community Day Nordics.


Twitter

GitHub

LinkedIn

Personal website
What is the AWS Heroes Program?
The AWS Heroes program recognizes a vibrant, worldwide group of AWS experts whose enthusiasm for knowledge-sharing has had a real impact within the community. Heroes go above and beyond to share AWS knowledge via social media, blog posts, videos, open source projects, events, user groups, and more.