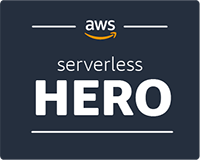 Marcia Villalba, Senior Full-Stack Developer at Rovio
Helsinki, Finland
Hero since 2017
Marcia is a Senior Full-stack Developer at Rovio, the creators of Angry Birds. She is originally from Uruguay but has been living in Finland for almost a decade.
She has been designing and developing software professionally for over 10 years. For more than four years she has been working with AWS, including the past year which she's worked mostly with serverless technologies.
Marcia runs her own YouTube channel, in which she publishes at least one new video every week. In her channel she focuses on teaching how to use AWS serverless technologies and managed services. In addition to her professional work, she is the Tech Lead in "Girls in Tech" Helsinki, helping to inspire more women to enter into technology and programming.

Twitter

LinkedIn

YouTube

Blog
What is the AWS Hero Program?
The AWS Hero program recognizes a vibrant, worldwide group of AWS experts whose enthusiasm for knowledge-sharing has had a real impact within the community. Heroes go above and beyond to share knowledge via social media, blog posts, open source projects, events, and user groups.