Equipment Health & Performance Optimization
Upstream and midstream energy production assets are comprised of millions of pieces of equipment that support the development and production of fuel sources. These assets are critical to energy production, and having them deployed optimally is critical to achieve production targets, decrease costs, and minimize failures or downtime. For O&G operators to achieve their daily production targets, they need equipment to run optimally 24x7. However, operators are faced with equipment that performs sub-optimally and high equipment failure rates, which lead to unplanned downtime. Maintenance teams spend much of their time "firefighting" – reacting to unplanned downtime events. According to the U.S. Department of Energy, predictive maintenance saves 8% to 12% over preventative maintenance costs and upward of 40% over reactive maintenance costs. Specifically, the Equipment Health & Performance Optimization solution delivers the following capabilities for the customer:

Real-time visibility to and insights on equipment health and performance
Prediction of equipment failure days or weeks ahead for proactive maintenance
Optimization of equipment to improve performance

The Equipment Health & Performance Optimization solution unlocks value by enabling organizations to address key challenge areas:
Outcomes operators see
Production Operations

Missing overall production targets
Unplanned downtime
Expensive replacement of assets







Challenges personnel have
Equipment Failure

Aging assets
Inefficient servicing and maintenance of assets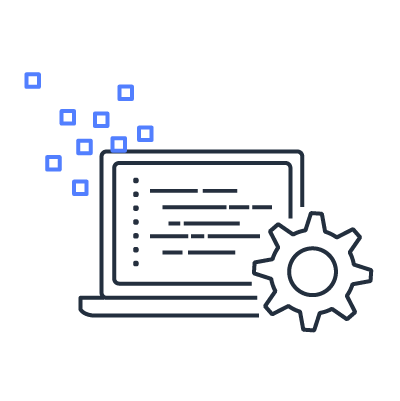 Challenges customers experience
Sub-optimal Performance

With limited visibility into asset performance, customers find it difficult to benchmark performance and prioritize improvements
Error-prone manual calculations
Expertise limited to a few SME
Lack of data-driven insights at scale
Inadequate Analytics and Tools

Inability to leverage centralized data sets to train machine learning (ML) models for similar equipment leads to inaccurate and high false positives
Inability to have a well- coordinated maintenance plan that takes into account real-time equipment health, and planned maintenance
How to get started
Deployment partners
Technology partners
Get started
Leading companies in the oil & gas industry are already using AWS. Contact our experts and start your own AWS Cloud journey today.