Since 1927, Terminix has provided residential, commercial, and industrial pest control services across the United States and in 11 countries internationally. The company serves over 50,000 customers every day through 864 service centers worldwide. Using Gateway Load Balancer and AWS Transit Gateway, Terminix rebuilt its architecture to be simpler, more elastic, and able to handle 300 percent higher throughput. On AWS, the company has reduced deployment times from days to minutes and achieved 99.999 percent availability.

"Onboarding a new component used to take days. Now we can do it in minutes on AWS. It's like magic."

Spencer Bryant - IT Architect, Terminix
Securian Financial is a Fortune 500 company that provides insurance, investment, and retirement solutions to more than 21 million customers in North America. Securian relies on Gateway Load Balancer (GWLB) to provide scalability, reliability and simplified management of their firewall fleet that protects and inspects traffic across their AWS accounts and VPCs.

"At Securian Financial, our applications demand high-throughput while our customers require well-performing applications. With GWLB, we were able to shed the key bottlenecks in our cloud network topology and easily achieve the performance requirements needed by our customers and business partners. GWLB allowed us to increase our firewall bandwidth by 15 times and decrease our application latency by 29%."
Richard A. Binger - Vice President, Chief Architect and Infrastructure Technology, Securian Financial
Second Spectrum is a company that provides artificial intelligence-driven tracking technology for sports broadcasts, modernizing the way people engage with sports. Using an AWS Load Balancer Controller and Amazon Elastic Kubernetes Service integrated solution, Second Spectrum reduced Kubernetes hosting costs by 90 percent and reduced the complexity of its new routing configuration, which the company expects will save about 3 full-time equivalent months of staff time per year.
"The direct-pod internet protocol target registration from AWS Load Balancer Controller enabled us to clean up and consolidate our configuration into a simple-to-use Kubernetes input."
Sheldon Kwok - Senior Director of Infrastructure, Second Spectrum
NuData Security is a Mastercard company that helps businesses validate users based on their online interactions and stops all forms of automated fraud.

"NuData leverages Elastic Load Balancing across multiple tiers of our infrastructure, including using Application Load Balancers to ensure high availability and scalability for our API services. NuData also uses Network Load Balancers to enable other AWS services such as PrivateLink and Global Accelerator, two services that provide additional low latency connection options for our clients. The built-in elasticity of the Application Load Balancers and Network Load Balancers are integral in ensuring that NuData Security's flagship product, NuDetect, can authenticate users to help prevent an increasing amount of fraudulent activity in our customers' environments in real time."
Ian Cheng - Director, DevOps Engineering, NuData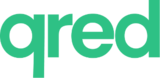 Qred is a FinTech scale-up that specializes in digital financing solutions for small businesses. In March 2020, the Financial Times named Qred Sweden's fastest growing company and one of the 10 fastest growing companies in Europe.
"

At Qred, we strongly value our partnership with AWS and the services they provide. Application Load Balancer (ALB) is one of the core pieces of our infrastructure, which we utilize to provide industry-leading cloud solutions to our customers. We have multiple ALB's integrated with Fargate containers to ensure availability and scalability of our machine learning (QSA) Qred Scoring Algorithm. The algorithm allows us to offer the fastest fintech response times in the Nordics and increasingly across Europe and Latin America

."
Oliver Dolan - CTO, Qred
PayU is one of India's leading payments and fintech companies. PayU serves 4,50,000+ merchants with over 100+ payment methods and is the preferred payment partner for e-commerce merchants, including all leading e-commerce companies and a majority of airline businesses.

"AWS Application Load Balancers' feature HTTP header based routing enabled us to meet the requirements during peak seasons to ensure the best customer experience. With Application Load Balancers, we can scale our services 10x, meeting peak demand for apps running on EC2."
Neeraj S Chauhan - Chief Information Officer, PayU

Dream11 is India's largest fantasy sports platform, with more than 100 million users. The platform is the flagship brand of Dream Sports, India's leading sports technology company, which also has brands such as FanCode, DreamX, DreamPay, and DreamSetGo as part of its portfolio.

"At Dream11, we leverage Application Load Balancers and Classic Load Balancers for all of the ingress traffic to our fantasy sports platform. We use 100+ load balancers processing more than 65 billion requests per day across all of our microservices ensuring high availability and scalability for our traffic needs."
Vipin Chaudhary - Director SRE, Dream11

Code.org is a nonprofit dedicated to expanding access to computer science in schools and increasing participation by women and underrepresented minorities. Its annual Hour of Code event aims to engage students in coding and computer science.
"For most students, the Hour of Code™ is their first opportunity to program a computer. This experience needs to be fast and flawless for Code.org to achieve its mission to reach and engage underserved classrooms. Application Load Balancer is critical to the success of the event, ensuring high availability, scalability, and elasticity as traffic increases 400% the morning the event starts."
Marina Taylor - VP of Product, Code.org
Discover more about Elastic Load Balancing
Learn more

Sign up for a free account
Instantly get access to the AWS Free Tier.
Sign up
Start building in the console
Get started with Elastic Load Balancing in the AWS Console.

Sign In