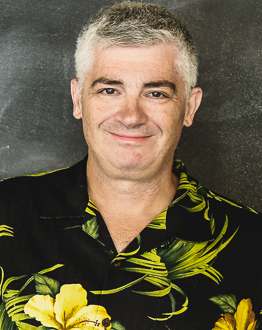 BIOGRAPHY
As the Chief Evangelist for the Amazon Web Services, Jeff gets to tell the AWS story to audiences all over the world. Jeff talks, blogs, record videos, and spreads the word via social media.

His main work product is the AWS Blog which he has been writing since the fall of 2004. In this role, Jeff works with the product teams to create interesting, informative, and technically accurate blog posts to highlight the latest and greatest AWS offerings. Jeff has written over 2,500 posts (well over a million words) and currently average one finished post per calendar day.
In the spring of 2013, Jeff planned and executed an AWS Road Trip. Over the course of three weeks he drove 5,550 miles and spoke to cloud computing enthusiasts in 15 cities across the United States. He made extensive use of social media on this trip, including a daily blog (generated by Octopress and hosted on Amazon S3), time lapse videos, tweets, and more.
Jeff is also the host of The AWS Report, a video show that gives me the opportunity to interview AWS customers, along with business and technical leaders from within the company.

The AWS Technical Evangelism Team works with developers & architects around the globe, increasing awareness and adoption of AWS services by helping them understand how they can put AWS to work to help them develop, deploy and operate applications that are scalable, secure and cost efficient, as well as being easy to manage and maintain. The team also supports grass roots, community-led technical knowledge-sharing through its work with AWS User Groups and AWS Community Heroes worldwide.
If you'd like to become an Evangelist, click on the button below. We are hiring!