Modernize Your Analytics and Data Architecture
Data is growing exponentially, coming from new sources, becoming increasingly diverse, and needs to be securely accessed and analyzed by any number of applications and people in shorter and shorter periods of time. The size, complexity, and varied sources of the data mean the same technology and approaches that worked in the past don't work anymore.
Learn how to build your analytics and data architecture to address your data challenges, including removing common data dysfunctions. Analyze all your data, uncover insights, and use machine learning to guide better decisions from data generated by today's modern and digital businesses.

To learn more, watch Modernize Your Analytics and Data Architecture on-demand. Join AWS experts to learn how to build a robust data ingestion and processing pipeline, and ensure your analytics needs are met for present and future use cases. Whether you are new to the cloud, or an experienced user, you can learn something new working with AWS, and have your questions answered live by AWS experts.
Key Benefits
AWS provides the most comprehensive, secure, and cost-effective portfolio of services that enable you to easily build your data lake in the cloud and analyze all your data with the broadest set of analytical approaches, including machine learning.

Agenda
View Sessions & Synopsis
---
---
---
---
Modernize and Monetize your data platform
In this session learn how AWS delivers an integrated suite of services that provide everything needed to handle the scale, agility, and flexibility required to combine different types of data and analytics approaches to gain deeper insights, in ways that traditional data silos and data warehouses cannot. This session also showcase how AWS customers are using AWS data and analytics services for easy access to all relevant data, without compromising on security or governance.

Duration: 15 mins

Relational databases on AWS - Amazon EC2, Amazon RDS, or Amazon Aurora?

When you deploy your databases on AWS you have a choice of using our compute technology, Amazon EC2, or managed services for different use cases such as Amazon Relational Database Service (RDS) for relational databases, Amazon DynamoDB for key-value and Amazon Neptune for graph. In this session we will look at the differences of deploying a relational database on-premises, on Amazon EC2, and on Amazon RDS (including Amazon Aurora) to help you choose the right option for your applications.

Duration: 35 mins

Building next-generation data lakes, data warehouse, and analytics on AWS
Putting the right data in the hands of users traditionally required a lot of heavy lifting in terms of extracting, preparing, staging, securing, and serving information. Learn how you can easily build and govern a next-generation data lake and data warehouse on AWS using Amazon S3, AWS Redshift, AWS Glue, and the coming ML-enabled AWS Lake Formation. Also learn how you can provide insights to data analysts using services such as Amazon Athena and Amazon QuickSight.

Duration: 40 mins

Machine Learning with Amazon SageMaker
Amazon SageMaker enables business outcomes with Machine Learning. In this session we will show you how to get started with Amazon SageMaker, using the AWS Free Tier. You will learn how to label your data with SageMaker Ground Truth, how to create a SageMaker instance to run Jupyter notebooks using TensorFlow and MXNet. We will also introduce the field of Reinforcement Learning and show you a fun way to get started.
Duration: 30 mins

Building real-time stream processing pipelines on AWS
Come explore the options streaming data on AWS, including Amazon Kinesis and Amazon Managed Streaming for Kafka, and the various options for processing streams of data such as Apache Spark & Flink, AWS Lambda, and Amazon Kinesis Data Analytics. We'll include a demo of a real-time web analytics solution available from the AWS Solutions Portfolio.

Duration: 30 mins


Speakers
Craig Stires
Head of Analytics and Big Data,
AWS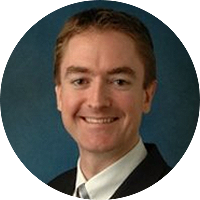 Blair Layton
Business Development, Database,
AWS

Aneesh Chandra PN
Big Data Solutions Architect,
AWS

Gabe Hollombe
Senior Technical Evangelist,
AWS

Spencer Marley
Senior Tech PM Lead, AI/ML
AWS
Featured Data, Analytics, and Machine Learning Customers
More and more organizations are running their data and analytics workloads, and using machine learning on AWS than anywhere else. Customers like zipMoney, Netflix, Zalora, Haptik, Shaadi, Grab, and more are trusting AWS to harness the power of data.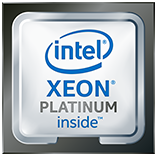 The performance of AWS, powered by Intel
When AWS customers require breakthrough speed and capabilities from their applications, they rely on the industry leading performance of Intel Xeon Scalable processors. The powerful combination of Intel-based hardware and AWS-enabled software provides for significantly improved performance from less power, easier compliance, and a dramatic reduction in total cost of ownership.
Data and Analytics: Whitepaper and e-Books
Creating a Modern Analytics Architecture
We hear from organizations all the time that they are looking to extract more value from their data but struggle to capture, store, and analyze all the data generated by today's modern and digital businesses. This whitepaper explains how organization can create a modern analytics architecture to collect, process, store, analyze and visualize their data, including predict future outcomes for better decision making.

Read the whitepaper to learn more about:

The challenge with existing data infrastructures
Designing the optimal data storage
The way forward in modernizing your analytics and data architecture

---
Harness the Power of Data
The key fact is that every organization has a growing data problem. First reactions often lead organizations to believe that the issue is related to business intelligence processes and tools. However, the real hurdle is the inability to simply assess the data that organizations already have.
This e-book explains how you can deploy fit-for-purpose analytics solutions (storage, processing, querying, analysis, prediction) to meet existing and future business and IT needs.

Read the e-book to learn more about:

Harnessing data by removing common data dysfunctions
Enabling critical business insights

The impact on real-time data availability for analytics
Start Building on AWS Today
Whether you're looking for compute power, database storage, content delivery, or other functionality, AWS has the services to help you build sophisticated applications with increased flexibility, scalability, and reliability.