Wednesday, November 10, 2021 | 2:00PM – 5:00PM (Hong Kong Time)
It's time to step out of your comfort zone

AWS Enterprise Forum is a newly-built flagship designed to promote thought leadership and evangelism of technology innovations in sizeable organizations with established culture and operational complexity. The event targets to inspire business leaders and enterprise technologists on how pioneers and visionaries like you grow your business and break new ground with the AWS Cloud. We will cover Digital Transformation, AI/ ML, Data Innovations, Mass Migration, Application Modernization, Corporate Culture and more.

A sneak peek into the future of enterprise IT and key trends you shall not miss
Hand-picked DX stories and real-life technology adoptions in enterprise pioneers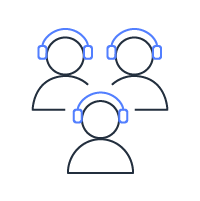 Real-time Q&A with subject-matter experts for enterprises

Agenda
Wednesday, November 10, 2021 | 2:00PM – 5:00PM (Hong Kong Time)
2:00 PM - 2:30 PM

Keynote - The Future of Enterprise IT (English | Level 100-200)
Luc Hennekens, Director, Enterprise Strategy, AWS

2:30 PM - 2:50 PM
Be the Change You Want to See in Digital Transformation (English | Level 100-200)
Alan Chung, Group CIO, Dah Chong Hong Holdings Ltd.
Ray Lam, Senior Business Development Manager, AWS

2:50 PM - 3:20 PM
Mass Migration Journey of Hong Kong Economic Times (Cantonese | Level 100-200)
Irene Hui, IT Director, Hong Kong Economic Times Holdings Ltd.
Tony Wong, Senior Business Development Manager, AWS
3:20 PM - 3:35 PM
Reimagining Business with the Big Data Analytics Platform (Cantonese | Level 200-300)
Shing Poon, Technology Adoption Manager, Hong Kong and China Gas Co. Ltd.

3:35 PM - 3:45 PM
Transforming Product Demand Forecast Process with AI/ML Technologies (English | Level 200-300)
Wong Kar Lok, Group Associate Director, IT, Vitasoy

Product Forecast is a time consuming process for FMCG front line staff to best estimate sales trending in the short to medium planning cycle. With the maturity of Cloud and AI/ML technologies, business can leverage available technology to improve accuracy and preparation efforts
3:45 PM - 4:25 PM
Panel Deep-dive on Machine Learning (Cantonese | Level 200-300)
Alex Wang, Chief Technology Officer, HK01
Dick Tang, Director of Development Operations, HK01
Stephen Chu, Senior Manager of Data Management, HK01

4:25 PM - 5:00 PM
Enable up to 40% Better Price Performance with AWS Graviton2 Based Amazon EC2 Instances (Cantonese | Level 300-400)
Peter Chan, Solutions Architect, AWS

Customers in Amazon EC2 / managed services are continuously looking to optimize the cost and performance for their cloud native workloads. AWS Graviton2 based Amazon EC2 M6g, T4g, C6g, R6g instances enable up to 40% better price performance over comparable x86 based EC2 instances for a wide variety of workloads, including application servers, micro-services, high-performance computing, CPU-based machine learning inference, electronic design automation, gaming, open-source databases, and in-memory caches. In this tech talk, we will discuss the different instances powered by AWS Graviton2 and their workloads, cover ecosystem support from leading operating systems and services, and show how easy to migrate your workloads to using Graviton2 based instances.
*The event agenda is subject to change. Final agenda and speakers will be posted closer to event date.
Level 100
Introductory
Sessions are focused on providing an overview of AWS services and features, with the assumption that attendees are new to the topic.
Level 200
Intermediate
Sessions are focused on providing best practices, details of service features and demos with the assumption that attendees have introductory knowledge of the topics.
Level 300
Advanced
Sessions dive deeper into the selected topic. Presenters assume that the audience has some familiarity with the topic, but may or may not have direct experience implementing a similar solution.
Level 400
Expert
Sessions are for attendees who are deeply familiar with the topic, have implemented a solution on their own already, and are comfortable with how the technology works across multiple services, architectures, and implementations.
Speakers
Luc Hennekens is an experienced global innovation leader. He has held C-level positions in a diverse set of companies, and lived and worked in a dozen countries on five continents. His work experience across FMCG, Insurance, Health Care, Technology, Energy, Aviation and Manufacturing has helped him develop a broad view. Luc is an advocate for modernising the principles and mechanisms on which organisations are built, to give more space to human ingenuity, customer focus, innovation and speed of execution.

Shing joined Towngas in 2019 as Technology Adoption Manager, currently leading enterprise data architecture design and driving big data analytics and AI adoption in the enterprise. Prior to Towngas, Shing worked as a hands-on technologist in the digital transformation journey of various enterprises including manufacturing, logistics and R&D industries.

FAQs
Q: Where is AWS Enterprise Forum held?
A: AWS Enterprise Forum is an online event. After completing your online registration, you will receive a confirmation email with a login link required to access the platform on the day of the event.
Q: Who should attend AWS Enterprise Forum?
A: Every professional in a sizable organization is welcome to join. Even if you are not an expert on cloud or technologies, you will learn the latest trends and be inspired from real case sharing, scenario-based discussions and trend analysis. This event is for keen learners, change makers and future leaders.
Q: How much does it cost to attend AWS Enterprise Forum?
A: AWS Enterprise Forum is free-of-charge.
Q: How do I contact the event organizer?
A: If you cannot find the answer to your question in this FAQ, please contact us at
aws-hk@amazon.com
.
Start Building on AWS Today
Whether you're looking for compute power, database storage, content delivery, or other functionality, AWS has the services to help you build sophisticated applications with increased flexibility, scalability, and reliability.