Learn How To Migrate and Build on AWS
As cloud technology matures, adoption rates have accelerated by demands from businesses and organizations to deliver transformational solutions faster and stave off unexpected competition. Migrating to AWS increases competitive edge, operational agility and modernize IT infrastructure.
Join AWS Cloud Migration Online Series to help you get started, accelerate and address common blockers in your cloud migration journey. No matter if it's SAP, Microsoft, VMware workloads or database, data and server migration, this free online event provides you with the best practices and guides to migrate to AWS. Whether you are beginning to build on AWS, or expanding your cloud practice, there are many opportunities to grow, succeed, and deliver on business outcomes.
Key Benefits of Migrating
Agenda & Timing
Australia
Timing 1: 10.00 AM - 12.00 PM
Timing 2: 4.00 PM - 6.00 PM
New Zealand
Timing 1: 12.00 PM - 2.00 PM
Timing 2: 6.00 PM - 8.00 PM
Singapore/Malaysia/Philippines
Timing 1: 8.00 AM - 10.00 AM
Timing 2: 2.00 PM - 4.00 PM
Timing 3: 6.30 PM - 8.30 PM
Thailand/Indonesia/Vietnam
Timing 1: 7.00 AM - 9.00 AM
Timing 2: 1.00 PM - 3.00 PM
Timing 3: 5.30 PM - 7.30 PM
Sri Lanka
Timing 1: 11.30 AM - 1.30 PM
Timing 2: 4.00 PM - 6.00 PM
India
Timing 1: 11.30 AM - 1.30 PM
Timing 2: 4.00 PM - 6.00 PM
Pakistan
Timing 1: 11.00 AM - 1.00 PM
Timing 2: 3.30 PM - 5.30 PM
May 22, Wednesday
Application and Workload Migration
---
---
---
Tools and Methods to Maximize Value, Gain Cost Visibility, and Save Cost when Migrating to AWS (Level 200)
In this session, discover how the AWS tools and services can help improve your migration readiness, simplify migration planning, and enhance your ability to manage and save cost on AWS. Learn how other customers have used these tools and services to reduce migration friction, better operational efficiency, and lower cost in their migration journey.
Duration: 30 mins

VMware Cloud on AWS - Migrate and Extend with Hybrid Cloud Extension (HCX) (Level 200)

Customers are using VMware Cloud on AWS to accelerate cloud migrations, deploy hybrid architectures and replace their disaster recovery environments. VMware Hybrid Cloud Extension (HCX), which is included in VMware Cloud on AWS provides customers with the ability to stretch their data center networks into the cloud, and perform live migrations between their on-premise and cloud environments. In this session, we cover how this unique capability works, and demonstrate how customers are using it to achieve seamless rapid migration and hybrid cloud architecture. Best practices for implementation will also be shared.
Duration: 30 mins

Why AWS is the best place to run Windows workloads (Level 200)
According to IDC, AWS runs 57.7% of the worldwide Windows servers in the public cloud. This session covers the tools and capabilities that users of Microsoft products can leverage on AWS. Learn how you can move and optimize your Microsoft solutions on AWS, including the options to reduce risk, as well as address the concerns around end of support for Windows Server 2008 and SQL Server 2008. Find out how to create a business case for cloud migration, use AWS tools and services to easily migrate your existing workloads, be compliant and optimize your workloads on AWS, and realize the value of the cloud.
Duration: 30 mins

Migrating SAP Workloads to AWS: Best Practices and Tips (Level 200)

We understand SAP is a critical application in your IT landscape and minimizing time to migrate is important to reduce impact on business. In this session, learn some of the best practices that will help you find the right tools and reduce time to migrate to AWS.
Duration: 30 mins

May 23, Thursday
Modernize IT Infrastructure
---
---
---
Migrate Your Database to AWS (Level 200)
In this session, we cover database migrations from on premises to the cloud and from self-hosted to fully managed databases. We provide an overview of common migration scenarios, such as Oracle and SQL Server to Amazon Relational Database Service (Amazon RDS) and Amazon Aurora, and Cassandra and MongoDB to Amazon DynamoDB, and so on. We also share best practices for migrating databases to the cloud.
Duration: 30 mins

Data Migration to AWS (Level 200)

A key part of moving applications to the cloud is migrating data. AWS offers several simple services for data migration at a petabyte scale. Whether you are looking to migrate archives, home directories through to media content, AWS has destinations to enable a simple and cost effective migration. In this session, learn about the AWS services, such as Amazon S3, Amazon S3 Deep Archive, AWS DataSync and AWS Storage Gateway. Understand how you can migrate data sets into AWS and determine which options can best fit your requirements.
Duration: 30 mins

Security and Compliance Path for Migrating to AWS (Level 200)
Security and compliance are often top of the mind when migrating to AWS. In this session learn how to approach your migration following a tried and tested path. Find out how AWS shared security model and cloud native security services are to used protect your data and workloads, and build a cloud security strategy.
Duration: 30 mins

Server Migration to AWS (Level 200)

In this session, learn how to simplify, expedite, and automate migrations from physical, virtual, and cloud-based infrastructure to AWS. AWS Sever Migration Service automatically converts any application running on x86-based Windows/Linux OS versions, enabling your workloads to run natively on AWS. During the replication process, your applications will continue to run at the source without downtime or performance impact. Learn how to run non-disruptive tests to validate that the replicated applications work properly in AWS.
Duration: 30 mins


Why You Should Attend
Gain a deeper understanding on how to migrate and build on AWS
Get your questions answered by our AWS experts
Receive a Certificate of Attendance

Certificate of Attendance
Speakers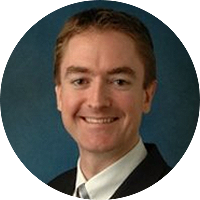 Blair Layton
Business Development, Database
AWS, ASEAN

David Lim
Head Consulting Partners
AWS, APAC

Frank Fan
Partner Solution Architect
AWS, APAC

Harpreet Singh
SAP Solution Architect
AWS, ASEAN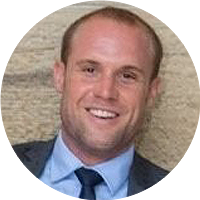 Luke Anderson
Head of Data Management and Storage
AWS, APAC

Peter Shi
Commercial Architect
AWS, APAC

Phil Rodrigues
Principal Security Solutions Architect
AWS, ANZ

Sriwantha Attanayake
Partner Solution Architect
AWS, APAC

Start Building on AWS Today
Whether you're looking for compute power, database storage, content delivery, or other functionality, AWS has the services to help you build sophisticated applications with increased flexibility, scalability, and reliability.