Thank you so much for your support! Please stay tuned for recap on-demand

Thank you so much for your support! Please stay tuned for recap on-demand
If you are interested in accelerating innovation, inspiring action and driving growth, then the upcoming AWS Hong Kong Startup Day is for you.
This free, half-day "virtual" event will gather startups, investors, corporates and thought leaders to create valuable education and networking opportunities. Tune in live to hear insights and trends from some of the most successful people in the startup community. Have your questions answered in real-time by AWS Experts. And do it all from the comfort of your office or home.

Challenges also offer opportunities. Register for AWS Hong Kong Startup Day, and discover how to adapt to an increasingly difficult business environment and thrive now!

BizTrack – Sharpen your business senses & deliver the best pitches

TechTrack – Leverage technologies & transform your business

Stories from successful Hong Kong startups

Knowledge Quizzes & Rewards

Startup founders (from the earliest stages to emerging startups), technical founders, technical staff, and growing companies
Whether you are a new startup looking to launch, or an existing startup looking to grow, we will provide educational resources to help you get funded and succeed.

The VC community, incubators and anyone who is eager to launch a new business
You'll gain inspiration from hearing about the latest trends from key stakeholders in the startup ecosystem. You'll also learn about new opportunities emerging in Hong Kong.

Featured Speakers
Multi-lingual Cambridge University Science graduate and published researcher, Michael is also the Co-founder of Educational Charity OSCA (Oxbridge Summer Camps Abroad) with a 15yrs history in Hong Kong, Japan and Taiwan.
Michael brings expertise in the Biomedical and Educational spaces to Hong Kong, and is passionate about helping motivated founders build disruptive and impactful startups.
As Programme Director of Betatron Michael builds and continuously improves the programme, as well as develops partnerships and investment opportunities for Betatron alumni and Betatron itself.
Taurus Cheung is the Co-founder of Appcider Limited located at Hong Kong Science Park. Taurus graduated from The Chinese University of Hong Kong (CUHK) with M.Phil. in Computer Science and Engineering. Before founding Appcider, Taurus held leadership positions in technology companies in North America and with over 10-year experience in enterprise software and cloud-based solutions. Taurus has accumulated years of IT experience before embarking on his entrepreneurial journey.

Appcider was established in 2015 when Taurus saw a huge demand for such a system in e-commerce and trading activities and thus developed the smart logistics gateway, ShipAny. ShipAny is now at a strong growth and has actively partnered with popular e-commerce platforms and logistic companies such as SF Express, ZTO and Kerry Express to bring logistics automation service for E-commerce and online stores.
Roland is the Managing Partner of CoCoon Ignite Ventures, L.P., a venture capital fund focusing on investments in early stage technologies. At CoCoon Ignite Ventures, Roland has led investments in companies including Cafe X, Soundbrenner and GoBee Bike. In addition to investing, Roland is also an active advisor to his portfolio companies, large corporations, founders and other venture capital funds. Roland graduated from New York University in 2004 with a bachelors degree in biology and graduated from the University of London in 2007 with a bachelors degree in law. Prior to establishing CoCoon Ignite Ventures, Roland was with Freshfields Bruckhaus Deringer, an international law firm, from 2008 to 2015. At Freshfields, Roland worked on corporate financing and structuring transactions relating to fundraising, deal structuring and mergers and acquisitions
Yina is the cofounder of Bamboo Network, a new way for early-stage companies to connect and work with strategic partners - advice, funding, customers, expertise. Yina is also the Associate Director at Saltagen Ventures, managing early-stage investments of the fund and develops partnerships with notable universities and ecosystem partners across Canada and Asia to support startups' global expansion.
Alan Chan is the Founder & CEO of Omnichat, an Omnichannel Chat commerce platform for Retail & Ecommerce. He is a serial entrepreneur with over 10 years software technology expertise and ecommerce experience. He loves building software products, enriching user experience as well as customer acquisition. His Dream is to build a unicorn software company and product, help retail & ecommerce brands to convert all visitors into customers.
Co-founder and CEO of gini, Ray spearheaded Hong Kong's first independent personal finance app, which has won several awards and is helping more than 65,000 users manage their money with ease. Now, he's expanded the company to offer market leading data enrichment software to banks, paving the way for widespread adoption of machine learning and AI technology in Hong Kong's finance industry. Before gini, Ray served as the Vice President of Structured Credit Sales at Citi.
Kane is the co-founder and CEO of ThinkCol Transform – one of Hong Kong's first specialized data science consultancy firms. Over the years, he has advised and built AI solutions for many industry powerhouses, such as Lenovo, Li and Fung and the A.S. Watson Group.
Kane has been promoting data science in HK continuously. He is the chairman of the Hong Kong Data Science Society, a lecturer and honorary course coordinator of HKU Space, and a committee member of the Design of Responsible Artificial Intelligence.

Speakers
[ビジネストラック]"カルチャーフィット" がスタートアップの成長にもたらすもの
昨今スタートアップにおける"カルチャーフィット"の重要性が至る所で語られていますが、共同創業者としてゼロイチからIPOまでプロダクトを統括する中で、一貫してそれを最重要とした採用、またチームビルディングを続けてきました。その"カルチャー"の中身と"フィット"の測り方について、成功と失敗事例を交えてお話しします。
【ゲストスピーカー】鈴木 真一郎 氏 株式会社スペースマーケット取締役 Co-Founder / CPO, CTO
[テクニカルトラック]スタートアップのための機械学習入門 − Product/ML Fit
これから機械学習をプロダクトの中に取り入れるスタートアップの方向けに、機械学習を効果的にプロダクト価値に結びつける考え方 "Product / Machine Learning Fit" について紹介したいと思います。例えば「多くの商品をもつ EC サイトを運営していて、お客さんに素早く商品を届けることができる」サービスの場合、レコメンドや時系列予測によってプロダクト価値を高めることができます。そのために簡単に使える AWS のサービスについても紹介します。
針原 佳貴 アマゾン ウェブ サービス ジャパン株式会社 技術統括本部 Startup Solution Architect
Win Startup Day *Rewards!
*All AWS Hong Kong Startup Day attendees physically located in Hong Kong are eligible to participate. An email with redemption details will be sent to all eligible attendees by the end of September, 2020. In case of any disputes, AWS' decision will be final.
During each session (a total of 7 sessions), the speaker will ask a knowledge based quiz question. The more correct answers you get, the more rewards you can take home!
Take home a Hong Kong Startup Day T-shirt if you get 3 correct answers
Take home both AWS Backpack and Hong Kong Startup Day T-shirt if you get 5 or above correct answers
Sponsor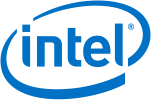 ---
Supporting Organizations
Start Building on AWS Today
Whether you're looking for compute power, database storage, content delivery, or other functionality, AWS has the services to help you build sophisticated applications with increased flexibility, scalability, and reliability.
View AWS Free Tier Details »