Thank you for your interest in the AWS Public Sector Summit Canberra 2020. We sincerely appreciate your interest and we are thrilled with the response from our customers.

Our top priority is the wellbeing of our customers, partners, and employees. After a careful review of the current situation with COVID-19 and listening to the guidance provided by the local authorities, Amazon Web Services (AWS) regrets to announce that we have made the decision to cancel the AWS Public Sector Summit in Canberra.
We would like to ask you for your understanding and apologize for any inconvenience caused. We are currently looking at all options for a follow-up event and will communicate those details as soon as they are available.
If you have questions, please email us.

Bringing technologists together to connect, collaborate, and learn about AWS
Whether it's exploring the cosmos, researching life-saving cures, or hosting petabyte-scale apps, the cloud is revolutionizing how we work and live. Join the innovators who are building the future with secure, artificial intelligence (AI) ready cloud services. Connect with colleagues and peers, see what digital transformation looks like, and discover how cloud-based skills empower the workforce of today and tomorrow. The AWS Public Sector Summit Canberra is a chance to get inspired, dive deep, and begin to build.

Join your fellow AWS Public Sector Summit attendees in the Expo – the center of Summit activity! Find leading cloud technology providers and consultants who can help you get the most out of the AWS products, services, and solutions in the cloud. Plus, stop by the AWS Booth to get your questions answered by AWS engineers and product leaders.
So many wonderfully improbable breakthroughs are out there, waiting to be discovered. With AWS and custom Intel technology, you'll be ready for anything, and ready to change everything. Discover how over a decade of collaboration is building the future now.

VMware's cloud, networking and security, and digital workspace offerings provide an efficient digital foundation to over 500,000 global customers.
2019 Highlights
Watch the Keynote
Check out the AWS Public Sector Summit Canberra 2019 keynote featuring the latest AWS news and announcements on topics such as blockchain, database migration, machine learning, and Internet of Things (IoT).

View Sessions
In these breakout sessions led by AWS subject-matter experts and AWS customers, you'll find introductory sessions and deep dives into technical content. Learn from our customers' stories about how they successfully built solutions on AWS. Discover more about AWS products and services to design your infrastructure and deploy new solutions.

2019 Slides
Read and download presentations from the AWS Summits to learn something new, whether you are new to the cloud or an experienced user. Learn how to choose the right database, modernize your data warehouse, drive digital transformation using AI, and more.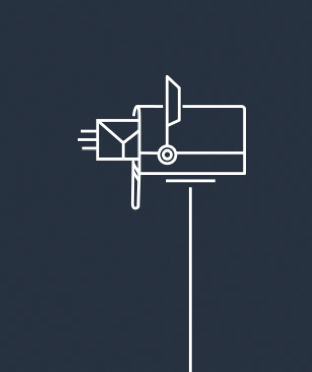 Resources and Support
Have a question that needs an answer from Business Support, Professional Services, or an AWS Account Manager?