AWS Summit Online Hong Kong 2020
Build. Innovate. Accelerate
In these difficult times, we need agility to solve new challenges and innovation to thrive. Join the AWS Summit Online Hong Kong and discover how to accelerate your business growth through hands-on learning and inspiring case studies. Discover what the AWS and Partner ecosystem can do for your business. Tune in live to network with fellow technologists, have your questions answered in real-time by AWS Experts and claim your certificate of attendance. And do it all from the comfort of your office or home.

What to Expect
Two Keynote Sessions
Hear the very latest in cloud vision during the Opening Keynote by Dr. Werner Vogels, Chief Technology Officer at Amazon.com and Olivier Klein, Lead Technologist Asia-Pacific, Amazon Web Services. Two keynotes will showcase organisations taking a customer-centric approach to organisational transformation, and individuals adopting new technologies and reskilling to drive change at speed.
40+ Sessions across 7 Tracks

Based on your business needs and technical expertise, build your own agenda from a broad range of topics ranging from cloud migration to AI & machine learning, data and analytics and security.
Certificate of Attendance & AWS Credits
Watch five sessions live and receive a certificate of attendance and fill out the feedback form at the end of the event to get $25 AWS credits.

Work with AWS Partners
Discover how AWS Partners can help you unlock agility and innovation for your business. Visit our virtual expos and find the right partner for your organization as you learn about the AWS Partner Network (APN) program.

Summit Trivia & Badges
Unlock higher knowledge levels and collect badges throughout the conference. These can be used to win AWS Summit souvenirs.

Ask the Experts Live Q&A
Connect and deep dive with AWS business and technical experts through the live chat function.

AWS DeepRacer League Summit Online Race
Get started with reinforcement learning by building your own model and racing a fully autonomous race car. Compete for prizes and meet fellow machine learning enthusiasts online.
Resource Centre
Learn more by downloading resources around the AWS Marketplace, the AWS Partner Network, and more. Gain access to short tutorials, whitepapers, reference architectures, and customer case studies to expand your knowledge of AWS.

Skills Zone & Hands-On Labs
Practice and build your AWS skills right here, right now, with the Skill Zone. Learn from a series of Hands-On labs, chat with our trainers online to understand how to get started, get certified, and build your own learning path moving forward.
Customer Speakers
Calvin Lai
Enterprise Architecture & Technology Manager, Cathay Pacific Airways
Calvin Lai is the Enterprise Architecture & Technology Manager focusing on Enterprise Solution Designs, DevOps, DevSecOps and New Technology Adoption. He is the main driver for Cathay Pacific IT's Cloud Transformation in delivering customer-centric products and services responsively, achieving 100% platform availability, and reducing the software development duration and infrastructure costs significantly. He also drives the fast adoption of new technology initiatives like blockchain, chatbot, machine learning and IoT etc. He is willing to share his experience for a better IT and better Hong Kong.

Jimmy Tang
Chief Software Architect, BBPOS

Jimmy Tang is the Chief Software Architect and Co-Founder of BBPOS Limited. With over 20 years of experience in research and development, Jimmy is passionate about innovation and technology. Jimmy has a strong technical background on software engineering, cloud-computing, security, cryptography and payment systems.

Di Lu
Head of Technology, CLP Innovation

Di has a passion for creating digital services that help solve tomorrow's energy challenges. He built the engineering team and related services for Smart Energy Connect from scratch. Di spent the first decade of his career building information solutions for some of the world's largest companies: first with JPMorgan Chase, lead the design of global technology asset management system for private Cloud transformation; and then at Infosys Consulting, as a senior consultant focusing on enterprise architecture and strategy, provided management consultancy services across multiple industries. Di has a master's degree in information management from Syracuse University, US.

Kinman Tsang
Senior Manager, Infrastructure and Governance, Maxim's Caterers Limited

Kinman joined Maxim's on Jul 2016 is the Senior Manager - IT Infrastructure and Governance. Kinman is responsible for IT Infrastructure and Security Operation and determine the group solutions for different regions. Ensures IT system security and protection measures success, including the delivery of IT security and risk management solutions, and communicates policy, guidance and best practices to the group.
With past 3 years in Maxim's, manages the IT service portfolio in alignment with business needs, develops the strategic IT service directions, determines technology road maps, and ensures value delivery through efficient and effective vendor relationship management. Kinman is approaching the latest technology and leverage serverless strategies to create a best-in-breed approach for IT infrastructure servicing to business unit.

Louis Mah
Director, Information Technology, Maxim's Caterers Limited

Currently, Louis is IT Director consisting with a team size over 100 members in different location bases. Louis is responsible for IT Operations and supporting to various Brands and Departments. In past 3 years, also leading the Mobile Apps implementation and enhancing the eCommerce functions as part of Digital Transformation; furthermore architecture review, systems and applications upgrade are continuously in progress to cope with Business expansion.
Prior to joining Maxim's, Louis worked in a Multi-national retail chain group from 1999 – 2015, being a Business Solutions Managers and implemented ERP, CRM and Store Solutions across Asia Markets. Louis was appointed to be IT Director in Taiwan on 2011, apart from the IT management related, also implemented eCommerce platform with millions of membership; participating the Digital Transformation from Web to App eCommerce.

Koray Sonmezsoy
Head of architecture and engineering, Li & Fung

Visionary and enthusiastic IT management executive over 20 years of international experience in e-commerce, social media, online gaming, aviation and banking sectors. Recognised for strong business acumen and sound technical knowledge. Highly regarded as a key resource, critical thinker, and out-of-the-box problem solver by senior executives.

Julian Schillinger
Co-Founder and Co-CEO of Privé Technologies

Julian is responsible for the technological infrastructure and business development of the organization. Julian is the key design and implementation engineer of an evolutionary algorithm program, which is a discipline of artificial intelligence, that powers the Privé Managers platform. Prior to founding Privé, he worked at J.P. Morgan Asia as a Vice President and the Head of the Index Structuring Team. Prior to that, Julian was the founder and CEO of a company specializing in software development.

Ronald Li, Engineering Director, SHOPLINE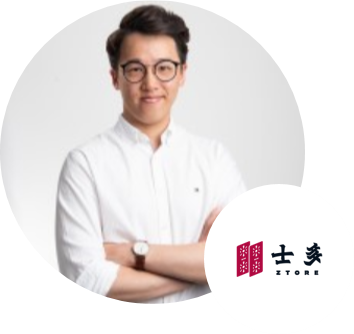 Dennis Yung, Vice President of Data, Ztore Hong Kong Limited
Allen Yu, Ph.D., CTO, Codex Genetics
Julian Schillinger, Co-Founder and Co-CEO, Privé Technologies

Ronald Li, Engineering Director, SHOPLINE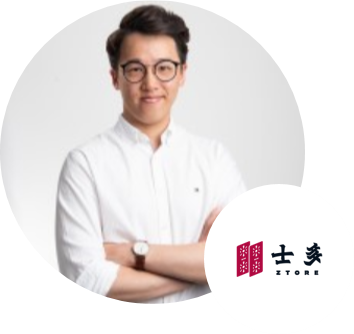 Dennis Yung, Vice President of Data, Ztore Hong Kong Limited
Featured Speakers
Dr. Werner Vogels, Chief Technology Officer, Amazon.com
Dr. Werner Vogels is Chief Technology Officer at Amazon.com, where he is responsible for driving the company's customer-centric technology vision.
As one of the forces behind Amazon's approach to cloud computing, he is passionate about helping young businesses reach global scale, and transforming enterprises into fast-moving digital organizations.
Vogels joined Amazon in 2004 from Cornell University, where he was a distributed systems researcher. He has held technology leadership positions in companies that handle the transition of academic technology into industry. Vogels holds a PhD from the Vrije Universiteit in Amsterdam and has authored many articles on distributed systems technologies for enterprise computing.

Olivier Klein, Lead Technologist Asia-Pacific, Amazon Web Services
Olivier is a hands-on technologist with more than 10 years of experience in the industry and has been working for AWS across APAC and Europe, helping customers to build resilient, scalable, secure and cost-effective applications and create innovative and data driven business models.
He advises on how emerging technologies in the Artificial Intelligence (AI), ML and IoT space can help create new products, make existing processes more efficient, provide overall business insights and leverage new engagement channels for end-consumers. He also actively helps customers build platforms that align IT infrastructure and service spending with revenue models, effectively reducing waste and disrupting how product development had been executed over the past decades.

Featured Topics and Verticals
Explore our rich agenda and dive deep into your core topic and industry vertical of choice or join starter sessions at AWSome Day. Find the track that fits you.
AI & Machine Learning
Big Data & Analytics
Containers
App Modernization
Serverless
Migration & Modernization
Security
Travel & Transportation
Financial Services
Retail
Property & Hospitality
Manufacturing
Who should attend?
Get forward-thinking insights from our BizTrack if you are a: C-level Executive, Business Decision-Maker, IT Decision-Maker, IT Decision-Maker, Senior Executive, Manager. Learn best practices from our TechTrack if you are a: IT Decision-Maker, IT Professional, Solution Architect, Developer, Architect & Engineer.
Why attend?
Learn everything about cloud, from data storage to migration and security. Strengthen your growth potential and gain inspiration from success stories. Connect with AWS experts and get instant feedback
Win Rewards at the Summit
Win some great AWS Summit souvenirs while you are learning new ideas!
Simply complete the trivia challenge, collect badges, participate in surveys, or interact with our virtual booths! You will also receive a certificate of attendance after completing 5 sessions.
Start Building on AWS Today
Whether you're looking for compute power, database storage, content delivery, or other functionality, AWS has the services to help you build sophisticated applications with increased flexibility, scalability, and reliability.
View AWS Free Tier Details »