Now Open – AWS Germany (Frankfurt) Region – EC2, DynamoDB, S3, and Much More
It is time to expand the AWS footprint once again, this time with a new Region in Frankfurt, Germany. AWS customers in Europe can now use the new EU (Frankfurt) Region along with the existing EU (Ireland) Region for fast, low-latency access to the suite of AWS infrastructure services. You can now build multi-Region applications with the assurance that your content will stay within the EU.
New Region
The new Frankfurt Region supports Amazon Elastic Compute Cloud (Amazon EC2) and related services including Amazon Elastic Block Store (Amazon EBS), Amazon Virtual Private Cloud (Amazon VPC), Auto Scaling, and Elastic Load Balancing.
It also supports AWS Elastic Beanstalk, AWS CloudFormation, Amazon CloudFront, Amazon CloudSearch, AWS CloudTrail, Amazon CloudWatch, AWS Direct Connect, Amazon DynamoDB, Amazon EMR, AWS Storage Gateway, Amazon Glacier, AWS CloudHSM, AWS Identity and Access Management (IAM), Amazon Kinesis, AWS OpsWorks, Amazon Route 53, Amazon Relational Database Service (RDS), Amazon Redshift, Amazon Simple Storage Service (Amazon S3), Amazon Simple Notification Service (Amazon SNS), Amazon Simple Queue Service (Amazon SQS), and Amazon Simple Workflow Service (SWF).
The Region supports all sizes of T2, M3, C3, R3, and I2 instances. All EC2 instances must be launched within a Virtual Private Cloud in this Region (see my blog post, Virtual Private Clouds for Everyone for more information).
There are also three edge locations in Frankfurt for Amazon Route 53 and Amazon CloudFront.
This is our eleventh Region (see the AWS Global Infrastructure map for more information). As usual, you can see the full list in the Region menu of the AWS Management Console: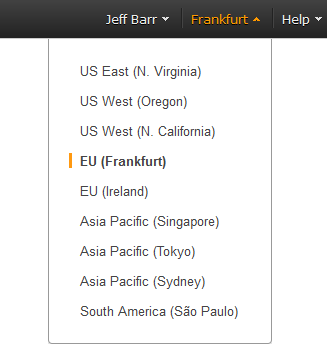 Rigorous Compliance
Every AWS Region is designed and built to meet rigorous compliance standards including ISO 27001, SOC 1, PCI DSS Level 1, to name a few (see the AWS Compliance page for more info). AWS is fully compliant with all applicable EU Data Protection laws. For customers who wish to use AWS to store personal data, AWS provides a data processing agreement. More information on how customers can use AWS to meet EU Data Protection requirements can be found at AWS Data Protection.
Customers
Many organizations in Europe are already making use of AWS. Here's a very small sample: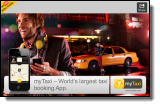 mytaxi (Slideshare presentation) is a very popular (10 million users and 45,000 taxis) taxi booking application. They use AWS to help them to service their global customer base in real time. They plan to use the new Region to provide even better service to their customers in Germany.
---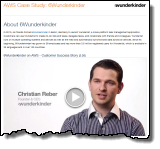 Wunderlist (case study) was first attracted to AWS by, as they say, the "fantastic technology stack." Empowered by AWS, they have developed an agile deployment model that allows them to deploy new code several times per day. They can experiment more often (with very little risk) and can launch new products more quickly. They believe that the new AWS Region will benefit their customers in Germany and will also inspire the local startup scene.
AWS Partner Network
Members of the AWS Partner Network (APN) have been preparing for the launch of the new Region. Here's a sampling (send me email with launch day updates).
Software AG is using AWS as a global host for ARIS Cloud, a Business Process Analysis-as-a-Service (BPAaaS) product. AWS allows Software AG to focus on their core competency—the development of great software and gives them the power to roll out new cloud products globally within days.
Trend Micro is bringing their security solutions to the new region. Trend Micro Deep Security helps customers secure their AWS deployments and instances against the latest threats, including Shellshock and Heartbleed.
Here are a few late-breaking (post-launch additions):
Here are some of the latest and greatest third party operating system AMIs in the new Region:
Canonical – Ubuntu Server 14.04 LTS
SUSE – SUSE Linux Enterprise Server 11 SP3
For Developers – Signature Version 4 Support
This new Region supports only Signature Version 4. If you have built applications with the AWS SDKs or the AWS Command Line Interface (AWS CLI) and your API calls are being rejected, you should update to the newest SDK and CLI. To learn more, visit Using the AWS SDKs and Explorers.
AWS Offices in Europe
In order to support enterprises, government agencies, academic institutions, small-to-mid size companies, startups, and developers, there are AWS offices in Germany (Berlin, Munich), the UK (London), Ireland (Dublin), France (Paris), Luxembourg (Luxembourg City), Spain (Madrid), Sweden (Stockholm), and Italy (Milan).
Use it Now
This new Region is open for business now and you can start using it today!
— Jeff;
PS – Like our US West (Oregon) and AWS GovCloud (US) Regions, this region uses carbon-free power!
Modified 10/29/2020 – In an effort to ensure a great experience, expired links in this post have been updated or removed from the original post.