AWS for FinTech
From getting started, to scaling up to exit, AWS is here
to support your FinTech company with our business and technology solutions.

FinTechs Building on AWS
Are you a FinTech using AWS and want to join this hall of fame? Complete this form for a chance to get your logo featured here!

Why FinTechs Build on AWS
Over the past 11 years, more FinTechs have built on AWS than any other provider.
FinTechs choose to build on AWS because they can:
Strengthen security postures with 15+ security services and a newly launched, available in the AWS console in preview, AWS Security Hub to view all alerts and findings

Make data-driven decisions fast and provide outstanding customer service with +70 AWS' state-of-the-art analytics, artificial intelligence and machine learning services available to any technical teams through the AWS console
Go global in minutes while staying compliant with AWS' global infrastructure that spans 60 Availability Zones and 20 geographic regions and supports performance, scaling and high availability

Work with a team of FinTech experts built through years of partnering with financial services organisations of all sizes, including Capital One, Finra, Robinhood, Stripe and more.
Your customers' trust is the basic foundation of your FinTech business. At AWS, Cloud security is the highest priority. The platform has built-in capabilities that can augment infrastructure security, DDoS mitigation, data encryption, inventory and configuration, monitoring and logging, identity and access control, and penetration testing. With AWS, FinTechs don't need to sacrifice performance for security.

Browse security resources ≫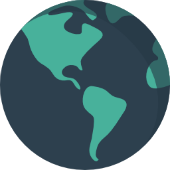 Expanding to new markets is critical for FinTech's survival in a growingly competitive market. The AWS Cloud spans 60 Availability Zones within 20 geographic regions around the world, with announced plans for 12 more Availability Zones and four more AWS Regions.
Ensuring your FinTech business has a machine learning strategy is key to securing new venture capital investment. Amazon Artificial Intelligence (AI) and Machine Learning (ML) services are being used by financial services organisations of all sizes to improve customer engagement, automate compliance, and detect and prevent fraud.
Navigating countries' regulations and compliance requirements can be a daunting experience - countless hours of research and browsing through multiple resources. For businesses working in regulated industries, we have now launched AWS Compliance Center, a one-stop-shop for identifying regulatory requirements per country, browsing specific country resources and AWS compliance programs.
The lifeline of any successful FinTechs is data. Without it, your would have no insights into customer segmentation and engagement, product pricing and performance, market positions and risk, security and surveillance, compliance, among other business-critical areas. AWS' 70+ data services (with hundreds of features added every year) and numerous partner solutions can help optimise the entire lifecycle of your data, including collection, ingestion, processing, analytics, short-term storage, and archiving.
At AWS, we are passionate about FinTechs' success. We are a global, cross-functional team of technical and business experts, focused on helping startups scale, innovate and go to market quickly, while making the most out of their resources. We've had the experience of working with financial services organisations of all sizes and understand FinTechs' requirements, so we provide you with the right tools to build solutions that delight your customers.
Recommended AWS Training for FinTechs
AWS offers free digital training to build your skills and learn how to best employ AWS products and services. You can simply create an account for free and access hundreths of digital training cources on multiple topics, including security, machine learning, DevOps, across various levels of experience and according to different business and technical roles.
Explore our training portal to find the most relevant learning path to you and upskill at your own pace for free.
AWS Support Plan Pricing
Get expert guidance and assistance achieving your objectives. AWS Support provides people, technology, and programs to help you achieve success.
AWS Go-to-Market Programs for FinTechs
There are a number of programmes around Amazon that can help your business grow. Here are our top picks for FinTechs.

The AWS Free Tier enables you to gain free, hands-on experience with the AWS platform, products, and services. It includes offers that expire 12 months following sign up and others that never expire.
Learn more here.
Get Accreditation with the AWS Financial Services Competency
The AWS Partner Network (APN) is the global partner program for AWS for technology and consulting providers. It is focused on helping APN Partners build successful AWS-based businesses or solutions by providing business, technical, marketing, and go-to-market support. AWS Financial Services Competency is available to FinTech companies that have demonstrated industry expertise, readily implemented solutions that align with AWS architectural best practices, and have staff with AWS-certifications.
Check the requirements:
Consulting Partners | Technology Partners

AWS Marketplace is a digital catalog with thousands of software listings from independent software vendors that make it easy to find, test, buy, and deploy software that runs on AWS. You can either shop software solutions for your FinTech or apply to have your own software listed and immediately get access to hundreds of active new customers.
Explore AWS Marketplace here or find out more about the startup programe through which to apply for a feature here.
Join the AWS FinTech Community
If you are intersted in a taster of the AWS FinTech world, register your interest for the 2019 AWS FS:Insight event - a unique industry gathering of minds designed for both FinTech startups and FinServe enterprises, bringing together founders, directors and technical staff to network and learn more about the ever evolving financial services technology space.
AWS FS:Insight 2018 highlights
+300 attendees
Keynote with Gavin Jackson, Managing Director, AWS & Frank Fallon, Worldwide VP Financial Services, AWS
45 Speakers from HSBC, Monzo, Tandem, Starling Bank, TransferWise, Habito, Clearscore,  CurrencyCloud, Zopa, Allianz and more
Featured FinTech Insight
Cloudy but bright: A video interview about the future of FinTech with Anton Ruddenklau, Global Co-leader of FinTech, KPMG and Charlie Barrett, AWS FinTech team Lead (17:36 mins)

If you're a FinTech founder or developer, where should you be focusing your energies? And what can the rest of us expect, as the digital revolution in the financial services sector gathers pace? Anton Ruddenklau, Global Co-leader of FinTech at KPMG and an adviser to banks, corporates and startups on strategy and growth, shares his valuable insights with AWS' Charlie Barrett, FinTech lead for the UK, who's worked with some of the most notable UK challenger banks, InsureTechs, SaaS innovators and more.
Financial Services Enterprises on AWS
Leading Financial Services companies like Capital One, FINRA, and Pacific Life are also achieving better business outcomes with AWS' solutions including high-performance grid computing, data analytics, digital transformation, security and compliance, disaster recovery, and more. If your are interested to explore how financial services enterprises are using the Cloud, visit our Financial Services hub.