Healthcare Solutions
---
Increase the pace of innovation throughout the global healthcare ecosystem with industry specific solutions designed to help develop new products and services faster and more efficiently.

Security, Compliance, and Data Privacy
AWS provides the security, compliance, and data privacy that healthcare organizations can trust. Healthcare industry leaders choose AWS healthcare solutions due to their security, reliability, regulatory compliance, and transparent data control.

This Quick Start deploys a model environment on the Amazon Web Services (AWS) Cloud that can help organizations with workloads that fall within the scope of the Health Information Trust Alliance Common Security Framework (HITRUST-CSF). Its architecture maps to certain technical requirements imposed by HITRUST controls.

This Quick Start deploys a model environment that can help organizations with workloads that fall within the scope of the U.S. Health Insurance Portability and Accountability Act (HIPAA). The Quick Start architecture maps to certain technical requirements imposed by HIPAA regulations.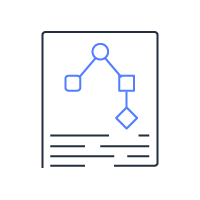 How ClearDATA enforces data locality with AWS IAM permission boundaries
The ClearDATA Comply software uses a feature of AWS Identity and Access Management (IAM) called "permission boundary" that can be used to prevent access to certain AWS API calls, entire services, or even regions. This post shows how ClearDATA Comply uses the IAM permission boundary feature to automate restricting access to specific regions through its compliance platform.

axialHealthcare runs HIPAA-compliant virtual contact center on Amazon Connect
See how axialHealthcare identifies opioid misuse and addiction patterns using Amazon Web Services (AWS) to ingest data on prescriptions and claims into an analytics platform.

Business IT Infrastructure and Applications
AWS accelerates operational innovation by providing the global healthcare industry with the trusted cloud technology needed to modernize their business infrastructure and applications, improving their security posture, increasing collaboration and lowering costs.

Document Understanding Solution
The Document Understanding Solution (DUS) delivers an easy-to-use web application that ingests and analyzes files, extracts text from documents, identifies structural data (tables, key value pairs), extracts critical information (entities), and creates smart search indexes from the data.

Blyott uses AWS IoT to help hospitals monitor assets in real-time
Blyott uses an AWS-based IoT solution to track thousands of medical assets in real-time, meet business growth, help hospitals improve nursing efficiency, and saves at least $20,000 monthly.

Improving patient care with Machine Learning at Beth Israel Deaconess Medical Center
Learn how the BIDMC uses a broad array of AWS machine learning services to enhance clinical care, streamline operations, and eliminate waste with the goal of improving patient care and quality of life.

How 3M Health Information Systems builds a healthcare data reporting tool with Amazon Redshift
Follow as an enterprise data architect from 3M Health Information Systems explains the team journey in modernizing its data warehouse with Amazon Redshift, describing the architecture, benefits of the migration, and best practices.
Clinical IT Infrastructure and Applications
AWS accelerates clinical innovation by providing the industry with the trusted cloud technology needed to modernize their clinical data infrastructure and foster data sharing and scientific collaboration on a global scale.

Epic customers can leverage AWS services to upgrade their security posture, provide elasticity to scale on-demand, improve disaster recovery and business continuity, and increase operational performance system wide.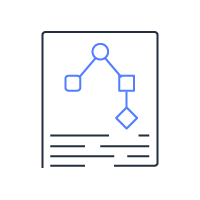 Reducing Hospital Readmission
The following HIPAA-eligible reference architecture leverages AWS to intervene with high rise patients to reduce hospital readmission, starting with electronic medical record system when a patient discharge use case occurs. There architecture leverages AWS Lambda, the Amazon Simple Queue Service, and Amazon Connect.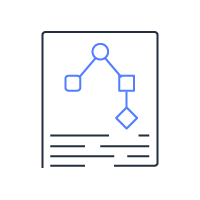 Connected Medical Devices with AWS IoT
This reference architecture leverages AWS IoT Greengrass and Docker containers to securely connect to and manage devices in hospitals, clinics, and homes. The data along with device metadata is transmitted using Amazon Kinesis and AWS IoT Core to be processed by Amazon SageMaker for better patient care, cost savings, and new business models.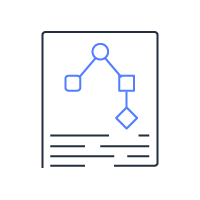 Creating a Hands-Free Voice Assistant at Houston Methodist with AWS
Houston Methodist was interested in using automatic speech recognition (ASR) technology to create contact-less solutions to improve patient safety and experiences, while also enabling clinicians to interact with clinical applications. Houston Methodist worked with AWS to understand how ASR services like Amazon Lex could help their hospital system deliver a highly scalable, resilient, and secure way to support providers with voice-enabled technology in two areas of operation: operating rooms and ambulatory patient exam rooms.

Data Management and Analytics
AWS enables healthcare organizations to unlock the value of data improving clinical and operational efficiency, developing personalized treatments, and predicting healthcare events - accelerating the move towards proactive, personalized medicine.

FHIR Works on AWS is an open source software toolkit that facilitates the transferal of health data between providers, irrespective of the software systems, data standards, exchange interfaces, and outputs involved. It implements a serverless FHIR API that supports FHIR resource types and operations to help healthcare providers leverage the FHIR standard to manage healthcare records.

InterSystems IRIS for Health™ is a data platform for healthcare that provides capabilities for building complex, mission-critical, data-intensive applications. The platform spans data management, interoperability, transaction processing and analytics, to help accelerate time to value.

AI-Powered Health Data Masking
Amazon HealthLake is a HIPAA-eligible service to securely store, transform, query, analyze, and share health data in the cloud using the Fast Healthcare Interoperability Resources (FHIR) standard to provide a complete view of each patient and a consistent way to query and share the data.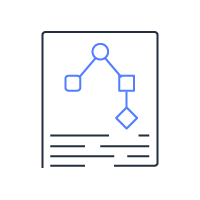 Cerner HealtheDataLab on AWS
The Cerner HealtheDataLab on AWS is a data science ecosystem that aims to help users at diverse care venues develop machine learning models and algorithms to rapidly uncover new insights and push those insights back into clinical workflows. HealtheDataLab simplifies critical tasks such as creating patient cohorts to answer specific research questions.
Member/Patient Experience
AWS technology empowers healthcare organizations to connect with their patients where they are, when they want, and when they need help.

AWS technology empowers healthcare organizations to connect with patients where they are, when they want, and when they need help. See how AWS enables organizations with various telehealth and telemedicine services and solutions to personalize patient care.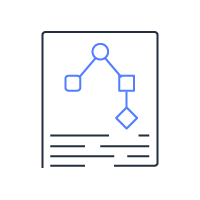 Patient Engagement with Amazon Pinpoint and Amazon Personalize
This blog describes an SMS-based, multilingual home monitoring solution that medical centers and hospitals have deployed to check in with and support their COVID-19 patients daily. The solution is built on a clinical protocol that has been defined by healthcare organizations in assessing for COVID-19 related complications. It also allows for escalation to a nursing phone line and supports a workflow for care providers to secure consent and register patients into their specific program.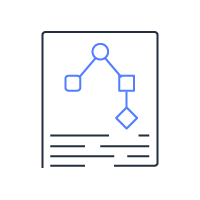 Building clinically-validated conversational agents to address novel coronavirus
This technical blog provides an overview on how healthcare organizations can embed their clinical protocols into and deploy an AWS-powered chatbot using Amazon Lex to triage individuals calling about COVID-19.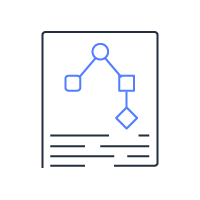 Leveraging healthcare chatbots at your digital front door
This technical post discusses how healthcare organizations can deploy a chatbot using Amazon Lex, Amazon Comprehend, Amazon DynamoDB, and Amazon Elasticsearch and scales to handle increased demand, automates data collection and presentation, meets compliance laws, and only costs a few dollars to get started.

Get Started
Leading companies in Healthcare are already using AWS. Contact our experts and start your own AWS Cloud journey today.
Subscribe to the AWS Healthcare newsletter
Get the latest AWS Healthcare updates delivered directly to your inbox.
Subscribe now »