Welcome to the SAP on AWS Test Drives. The purpose of the Test Drive Program is to provide customers with the ability to quickly and easily deploy and then experience SAP software based solutions on the AWS cloud. These Test Drives have been developed by AWS and SAP partners and are provided free of charge for demonstration and evaluation purposes.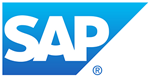 Each Test Drive includes enough complimentary AWS server time for you to try and evaluate these live enterprise solution stacks. You can return here anytime and to try any other Test Drive, so feel free to experiment and explore!

Please select any Test Drive from the options below:

Please note that the test drives will be launched from the authoring partners' website.

---

This Business Objects environement provides customers with a free Test Drive of SAP HANA-based application analytics on the AWS cloud. In the Test Drive you can create a technical solution case or take the first formal steps in creating a SAP HANA implementation. This Test Drive is pre-loaded with data, so you can experience Business Objects on a SAP HANA based analytics immediately.


SAP HANA Vora leverages and extends the Apache Spark execution framework to provide enriched interactive analytics on enterprise and Hadoop data. During the Test Drive, you will perform OLAP analysis on social media data stored in Hadoop, and correlate it with corporate data in SAP HANA for instant insights. The Test Drive takes approximately 2 hours.


Try the power of running a complete ERP system on the AWS cloud, deployed in minutes via AWS CloudFormation automated deployments. AWS offers a simple and affordable way to manage your entire business using the SAP Business One, leveraging the cloud agility of AWS.


During this one hour personal guided tour you will explore the combined benefits of the power of SAP ECC and the performance and agility of Amazon Web Services (AWS). AWS is fully certified for running SAP ECC production systems, Protera will show you how to leverage the benefits of AWS to best meet your operational objectives and increase your SAP experience.

---

SAP Business One will provide your growing business with insight across financials, operations, product lines, customer orders, and more – for faster data-driven decision making at every level of your enterprise. Sign up for this lab to experience SAP Business One from your own desktop. You will also receive a user guide of six (6) of the most common scenarios in SAP Business One, with navigation tips that easily take you through everyday business functions like Financials, CRM, Sales, Production, Inventory and Planning.
This guide was created by the leading global SAP Business One VAR, Vision33 and based on their customers experience in evaluating SAP Business One. Find out if SAP Business One is the right fit for your business and register for your free Test Drive today.

This SAP BPC 10.0 Microsoft Test Drive provides access to the latest version of the Best of Breed Planning and Consolidation reporting application from SAP.
With the full functionality of the on-premise version of the product, users will be able to explore all areas of the application. Users will create and adjust a forecast based on historical financial information and walk thru an example Business Process Flow (guided tour)
The user will access financials through both the web based application and directly from within Microsoft Excel.

This 30-45 minute lab will demonstrate how easily developers can connect to SAP using Kony MobileFabric and expose business objects directly to a mobile application. In the lab you will learn how to expose SAP as an Identity provider, discover how to expose and optimize a mobile service, and add powerful offline capabilities to your app allowing users to leverage the app even when disconnected.

---

This AWS Test Drive will focus on the Order Execution mobile application, executing against a real live SAP ECC Business Suite environment, and will also highlight the powerful MobileFabric components that seamlessly integrate your SAP service data in a secure and scalable way. The lab will take about 30 minutes.

---