Getting Started with Amazon GameLift
FEATURED NEWS AND UPDATES
Amazon GameLift now offers a new console experience that provides a more intuitive way to manage and scale your game servers on AWS.

Get Started with Amazon GameLift
Creating or running an online multiplayer game? Get your dedicated game servers up and running with Amazon GameLift in three easy steps.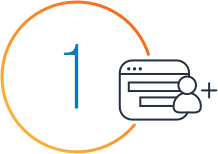 Sign up for an AWS account
It takes less than five minutes to sign up and is completely free to register with AWS Free Tier »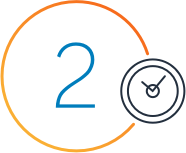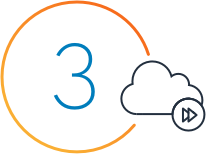 Learn how to deploy a game server with our sample game server and see the live player and session data you created in the Amazon GameLift dashboard. Sign up now »
Developer Resources and Documentation
The Amazon GameLift Server SDK supports Unity 2020.3, Unreal 4.26, and custom C++ and C# engines. It contains components that integrate with your Windows or Linux game server, including C++ and C# versions of the Amazon GameLift Server SDK, Amazon GameLift Local, and an Unreal Engine plugin.

The AWS SDK integrates with your client and backend game services like identity services or matchmaking. The Amazon GameLift Client API is available in the AWS SDK, which supports over 10 languages.
The Amazon GameLift Realtime Client SDK version 1.2.0 allows your lightweight multiplayer games to communicate with your Amazon GameLift Realtime game servers using TCP or UDP. The Realtime Client SDK includes a C# client that can be used with Unity 2020 and custom C# game engines.

The Amazon GameLift Plug-in for Unity version 1.0.0 is available on GitHub and contains libraries and native UI that makes it easier to access GameLift resources and integrate GameLift into your Unity game. You can use the GameLift Plug-in for Unity to access GameLift APIs and deploy AWS CloudFormation templates for common gaming scenarios. The Plugin supports Unity 2019.4 LTS and 2020.3 LTS.

Learning Resources: Find links to documentation on all GameLift solutions, and get access to forums, training modules, and samples.

---
Catch the latest news about Amazon GameLift and other Amazon game services on our blog.
Learn more
»
---
Learn from Amazon GameLift users and engineers in our community forums. We're here to help you succeed.
Join the discussion
»
Contact us.
Whether you're a team of one or one thousand, we'd love to learn more about your game development needs.