High Performance Computing
AWS provides the most elastic and scalable cloud infrastructure to run your HPC applications. Intel, a leader in data centric technologies, has been at the forefront of High Performance Computing, delivering products that tackle the workload complexity and challenges of today and tomorrow. Amazon EC2 Instances, built on Intel architecture, enables engineers and researchers to develop applications faster and modernize code with a broad range of optimized software tools, frameworks, and libraries. Together, AWS and Intel provide HPC users unrivaled opportunities to share and collaborate efficiently and securely with team members across the globe.
Featured

High Performance Computing (HPC) on AWS

HPC has been key to solving the most complex problems in every industry, and changing the way we work and live. From weather modeling to genome mapping to the search for extraterrestrial intelligence, HPC is helping to push the boundaries of what's possible with advanced computing technologies. Learn how HPC on AWS is democratizing access to the latest technologies and driving innovation.


Other content
Learn more about HPC on AWS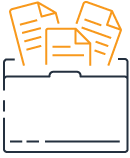 Explore Additional Resources
Using AWS services, you can solve big complex problems without worrying about the constraints of cost and capacity. Learn about all the AWS services you can use to build an HPC solution on AWS.
Run your HPC codes on AWS
Get Started
Sign in to AWS Console and start building your HPC cluster on AWS.