Amazon AppStream 2.0 – Convert apps to SaaS
Launch a SaaS solution to meet emerging customer needs without application rewrite
Independent Software Vendors (ISVs) recognize the growing user demand for cloud-centered solutions, and many ISVs anticipate migrating their infrastructure from the traditional on-premises client-server architecture to a software-as-a-service (SaaS) model. If you have Windows or Linux desktop applications and are looking to move to SaaS, Amazon AppStream 2.0 can help accelerate that journey. With AppStream 2.0, you can launch a SaaS solution that addresses user needs swiftly and flexibly without rewriting your application.
AppStream 2.0 is a fully managed application and desktop streaming service that helps your users securely access their applications from anywhere on a web browser. Your applications and data are securely transmitted across the network in encrypted pixels. With AppStream 2.0, you can quickly scale your applications to users across the globe without having to manage any infrastructure.

Analyst whitepaper
---
Accelerate Cloud Adoption
With Application Streaming

A commissioned study conducted by
Forrester Consulting on behalf of AWS

Benefits
Simplify SaaS administration
With AppStream 2.0, your applications are quickly accessible on a web browser. Install your desktop applications on AppStream 2.0 as you would on any computer, and then start streaming them to your users. Your users will access the same version of your applications, and you won't need to manage multiple codebases. This reduces your downtime, deployment duration, and administrative overhead.

Scale without infrastructure
AppStream 2.0 helps scale your applications quickly, based on your usage patterns. You can scale your applications to users across the globe without procuring, deploying, and managing any infrastructure.

Reduce time to market
AppStream 2.0 can accelerate your SaaS transformation for your Windows or Linux desktop applications. With AppStream 2.0, you can deliver applications from AWS to an HTML5 browser without rewriting your applications, which can help shorten your time to market.

Use cases
Deliver online training demos and trials
With AppStream 2.0, you can shorten your sales cycle by streaming demos and trials of your desktop applications to a browser with no local installation or special hardware requirements. Users can instantly access training from a browser on a Windows PC, Linux PC, Mac, Chromebooks or tablets. You can simply provide an online trial link to prospects through email.


Accelerate your SaaS transformation
Launch a SaaS solution for your Windows or Linux desktop applications without rewriting or refactoring your applications. Applications are available through a web portal, and you can manage your users' access and data using the built-in features available in AppStream 2.0. You can stream your application to any number of users across the globe without building or managing a data center or any infrastructure.

Capabilities
Elastic fleets
Elastic fleets is a serverless fleet type from AppStream 2.0 which eliminates capacity management and reduce costs. You no longer need to manage scaling policies or create images for your users to access their applications. Your users can simply stream from a pool of instances created by AppStream 2.0, and applications are launched from a virtual hard disk.

Support for Linux
Use AppStream 2.0 to stream your Linux instances to users, regardless of their client device type. With the availability of Amazon Linux 2 on AppStream 2.0, you no longer need to pay Windows operating system costs and Remote Desktop Services Subscriber Access License user fees to stream Linux applications to users. With Linux support in AppStream 2.0, you can simply stream your Linux compatible applications the same way you would stream your Windows desktop applications.

Federated user access
With AppStream 2.0, your users get a single login point to access all of their applications and complete their jobs. AppStream 2.0 can be integrated with your custom identity provider. AppStream 2.0 support for AWS IAM Identity Center (successor to AWS SSO) and Security Assertion Markup Language (SAML 2.0) access modes gives you the ability to federate or authenticate your users' access.

Next steps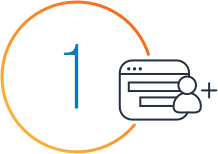 Try sample business or 3D design and engineering applications at no cost.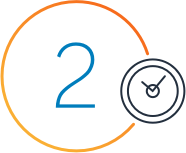 Learn with our getting started guide

Learn how to configure, manage, and stream applications to your users.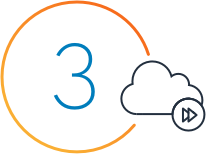 Run your applications on AppStream 2.0

Deploy your apps into production and visit our resources page for tips and tricks.
Additional resources
eBook
---
Amazon AppStream 2.0 for ISVs

Accelerate application adoption with online delivery