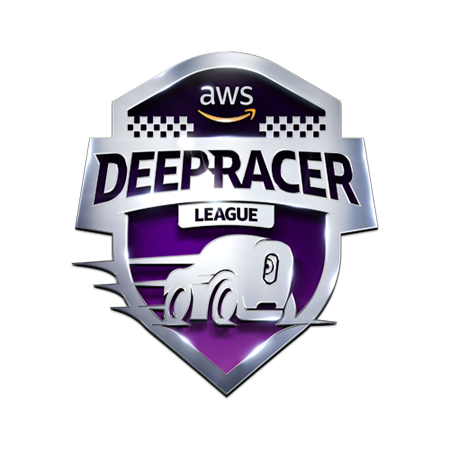 AWS DeepRacer League Schedule and Standings
Race at any Summit Circuit races or Virtual Circuit races, with no limit to how many races you compete in. Top one of the leaderboards to win a trip to compete in the AWS DeepRacer League Championship knockout rounds at re:Invent 2020. Track your position anytime in the 2020 standings below, or check out the results of individual races.
Learn more about prizes »
June Leaderboards
Fumiaki Loop
12 racers. 10 laps. One winner. It's the AWS DeepRacer F1 Grand Prix—watch as Daniel Ricciardo, Tatiana Calderón, and Rob Smedley put all of their learning to the test against the top 10 DeepRacer League competitors in this special DeepRacer F1 ProAm event coverage of the May Virtual Circuit.

Virtual Circuit
Now Open: August qualifier
Race online August 1 - 31
Current track: Yun Speedway
Head-to-Head
Top the leaderboard against the AWS bot car to qualify for the single-elimination race off against fellow competitors at the end of the month.

Object Avoidance
Complete the fastest lap, skillfully avoiding objects on the track, to climb the leaderboard!
Time Trial
Develop your first RL model quickly and easily in the AWS DeepRacer console using a single sensor configuration. Grow your skills by tuning and retraining your model to achieve the fastest time!
Summit Circuit
Compete at AWS Summits globally
More hands-on learning
Explore the portfolio of educational devices designed for developers of all skill levels to learn ML in fun, practical ways. Get started with reinforcement learning with AWS DeepRacer, learn how to build deep learning-based computer vision apps with AWS DeepLens, and express your creativity through generative AI with AWS DeepComposer.

Learn more about pricing
Information on AWS DeepRacer pricing and integration with other AWS services.
Learn more

AWS DeepRacer League Rules
Information on AWS DeepRacer League rules and eligibility requirements.
View the rules

Order your AWS DeepRacer
Get hands-on with RL, experiment, and learn through autonomous driving.

Buy now