Biopharma Solutions
---
Modernize every aspect of the biopharma value chain with industry solutions designed to help you more quickly and efficiently develop, trial, manufacture, and commercialize therapeutics while meeting the most stringent security and compliance regulations.

Research & Discovery
De-risk and advance molecules into development faster using on-demand, cost-effective, high-performance computing power and AI/ML capabilities. Facilitate secure research collaborations between your global teams and simplify data movement from lab equipment to integrate research environments.

With Service Workbench on AWS, researchers can quickly and securely stand up research environments and conduct experiments with peers from other institutions. By automating the creation of baseline research setups, simplifying data access, and providing price transparency, researchers and IT departments save time, which they can reinvest in following cloud best practices and achieving research reproducibility.

Building Labs of the Future with AWS Technology
Life Science organizations are turning to Amazon Web Services (AWS) to help them incorporate new technologies in the lab environment, effectively collaborate, and decrease the time to science.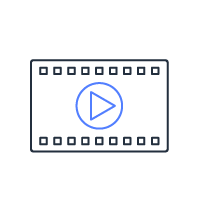 Demystifying Data Lakes for Healthcare and Life Sciences
Working backwards from a number of industry leading biotech startups, AWS has built a number of prescriptive AWS CDK constructs that simplify enrolling your data sets into a data lake on AWS using infrastructure as code principles.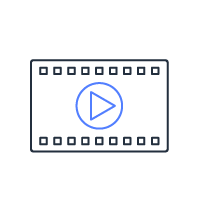 Labs of the Future in Life Sciences
Learn how AWS services provide a way for researchers to transfer data into the cloud, ensuring important experimental data is securely stored and available to be accessed by other permissioned collaborators. Additionally, learn how AI/ML services inform and streamline research analyses to support data-driven laboratories.

Clinical Development
Optimize your studies and design the most productive trial protocols, study locations, and patient cohorts to enroll with cloud-based advanced analytics and AI/ML. Facilitate fast and secure IoT data collection from patient health wearables, mobile devices, and other connected technologies that support clinical trials.

Improving clinical trials with AWS services
The Clinical Trials program at AWS facilitates wider adoption of cloud native services to enable data ingestion from disparate sources, to incorporate ML and analytics, and to develop and deploy mobile technologies and apps for patient engagement, with the end-to-end security and global scalability needed to conduct clinical trials more efficiently.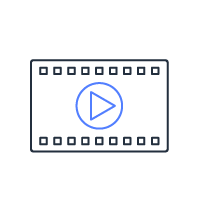 CTTI's comprehensive guide to mobile technologies in clinical trials
Learn more about securely incorporating mobile technologies into clinical trials with the AWS Cloud. Learn practical guidance for the use of mobile technologies in clinical research from regulatory, clinical, and patient experts- based on the new recommendations from the Clinical Trials Transformation Initiative (CTTI).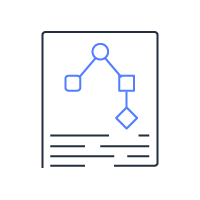 Modernizing clinical trials
Modernize clinical trials process by utilizing analytics and artificial intelligence to optimize studies, securely collaborate and share data, and incorporate mobile technologies.

Manufacturing & Supply Chain
Access, analyze, and intelligently take action using data from manufacturing equipment and data historians with secure IoT, cloud-based data lakes, and AI/ML. Improve agility and cost-savings by running SAP environments in the cloud, and reduce inefficiencies of running a regulatory validated environment by moving to a continuous compliance model.

Modernizing life sciences manufacturing
Transform manufacturing operations with the most comprehensive and advanced set of cloud solutions available today, while taking advantage of the highest level of security. Manufacturers can take advantage of AWS compliance consultants and essential documentation to help move GxP regulated workloads to the cloud and approach validation of regulated environments.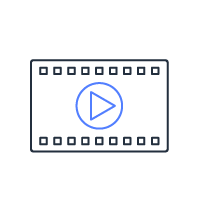 Modernizing life sciences manufacturing with Machine Learning
Hear from the pharmaceutical manufacturer Novo Nordisk, and AWS Partner Aizon, how they have utilized machine learning (ML) in the AWS Cloud to improve their operational effectiveness.

Accelerate your SAP S/4HANA transformation
Confidently and reliably run mission-critical S/4HANA workloads on AWS, knowing AWS has been running SAP workloads since 2008 ― longer than any other cloud provider.

Commercial
Democratize data access for stakeholders during drug launch plan development, optimize the effectiveness of a biopharma salesforce with machine learning, and support the development of omni-channel personalized communications with patients and healthcare providers with AWS services and solutions.

How AI can empower life science commercialization
Hear how Babylon Health uses AI to empower decision making in life sciences, helping to solve three pain points for patients: disease awareness, getting a diagnosis, and beginning treatment.

Allergan improves digital marketing agility with AWS
Learn how Allergan digital marketing services leverages AWS to launch new online campaigns, product marketing websites, and support business growth.

MedLife leverages AWS for secure customer communications
Learn how online pharmacy MedLife leverages AWS to automate secure communications via text to customers to confirm medication details and delivery.

Market Surveillance & Patient Support
Securely pool and organize large volumes of real-world data distributed across disparate sources, and use advanced analytics for outcome monitoring and reporting. Improve patient engagement with personalization mechanisms, and with secure, low-latency digital therapeutics that leverage the global footprint of AWS.

Digital Therapeutics on AWS
The Digital Therapeutics (DTx) program at AWS enables life science organizations to develop, build, deploy, and optimize DTx programs using cloud-based technologies. Solutions can be used independently or in concert with medications, devices, or other therapies to optimize patient care and health outcomes.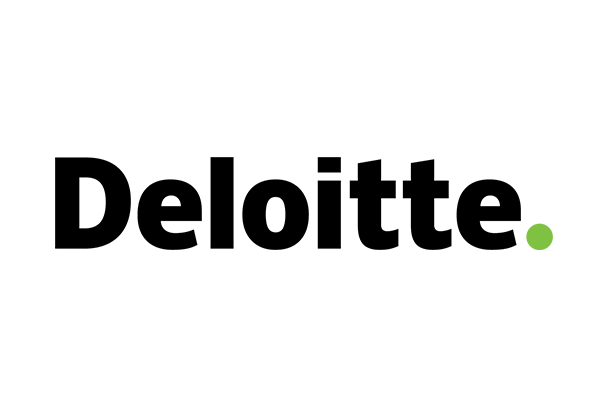 Real-world evidence on AWS
Deloitte ConvergeHEALTH Miner on Amazon Web Services (AWS) is designed to help life sciences organizations accelerate real-world evidence generation and management across the research and development lifecycle. The integrated cloud-based analytics, knowledge management, and collaboration platform improves the organization's visibility into their data.

Building secure and scalable digital therapeutics on AWS
AWS enables life science organizations to develop, build, deploy, and optimize Digital Therapeutic (DTx) programs using cloud-based technology. Explore common HIPAA-eligible architecture patterns that AWS customers are using to develop DTx programs, harness data to improve patient engagement, and use analytics and machine learning to help predict patient health events.

Omada Health reduces diabetes risk with prevention program built on AWS
Learn how Omada Health built their digital Diabetes Prevention Program on AWS to engage patients and drive better outcomes. Explore how they leveraged the security and availability of AWS to build a HIPAA-compliant service that participants and customers could trust.

Security & Compliance
Access an ever growing list of HIPAA-eligible services, certifications for compliance with ISO/IEC, and over 500 features and services focused on security and compliance. Leverage AWS documentation tools, guidance, compliance experts, and AWS APN partners to help you comply with GxP, HIPAA, HITRUST, and/or GDPR standards.

This Quick Start deploys a model environment on the Amazon Web Services (AWS) Cloud that can help organizations with workloads that fall within the scope of the Health Information Trust Alliance Common Security Framework (HITRUST-CSF). Its architecture maps to certain technical requirements imposed by HITRUST controls.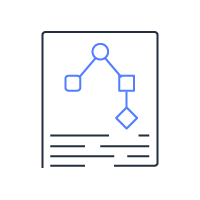 GxP Compliance Automation
This AWS Reference Architecture provides a high-level reference design for building a secure and compliant GxP workload on AWS.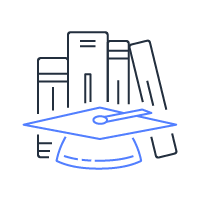 In this free course, you will learn how to audit cloud security. This fundamental course dives into cloud-specific audit considerations and best practices, and is aligned to common security and compliance domains. It also includes a checklist to prepare you for auditing security in the cloud.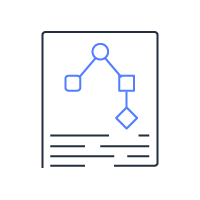 Navigating GDPR compliance on AWS
Learn about services and resources that AWS offers to help customers align with the requirements of GDPR, including adherence to IT security standards, the AWS Cloud Computing Compliance Controls Catalog (C5) attestation, adherence to the Cloud Infrastructure Services Providers in Europe (CISPE) Code of Conduct, data access controls, monitoring and logging tools, encryption, and key management.

Get Started
Leading companies in Life Sciences are already using AWS. Contact our experts and start your own AWS Cloud journey today.
Subscribe to the AWS Life Sciences newsletter
Get the latest AWS Life Sciences updates delivered directly to your inbox.
Subscribe now »