Use Amazon Chime Pro for online meetings, video conferencing, and chat in your organization. You can sign up for Amazon Chime through AWS or from certain APN Partners.

Choose the sign up option that fits your needs
Get Amazon Chime Pro from APN Partner Comcast Business in an extended free trial through October 31, 2020

Good for:
Businesses with 100 or fewer Amazon Chime users in the United States
Those that wish to sign up without a credit card or creating an AWS account

This free trial includes dial-in for voice and video conferences using United States phone numbers. This offer is for businesses in the United States. You do not have to be a Comcast Business customer nor be in an area served by Comcast to be eligible. Visit the Comcast Business sign up page for offer details.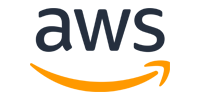 Start using Amazon Chime Pro and other AWS services through the AWS console

Good for:
Existing AWS customers
Those that plan to use other AWS services and want to create an AWS account

Signup on the AWS console to create an Amazon Chime Team or Enterprise Account and give users access to Amazon Chime Pro features. See the Amazon Chime pricing page for details on this global offer.
Attend meetings and chat with Amazon Chime Basic, includes Pro features free for 30 days

You can also attend meetings and use chat features with Amazon Chime Basic. After signing in for the first time, you get Amazon Chime Pro features free for up to 30 days. After 30 days, you can use Amazon Chime Basic for free or you can sign up through AWS or certain AWS APN partners to continue using Amazon Chime Pro features.

Why use Amazon Chime Pro?
Amazon Chime has two licenses—Amazon Chime Basic, and Amazon Chime Pro. Amazon Chime Pro enables you to host or schedule meetings with up to 250 attendees (per meeting) and manage multiple Amazon Chime users across your organization. To learn about Amazon Chime Basic, visit the attend a meeting page.

Amazon Chime Pro Features
Meetings

Attend voice (VOIP, dial in*, call me**) or video meetings
Start meeting, share screen & control remote desktop
Schedule meetings or start instant group meetings
Receive autocall when meeting begins
Provide dial in numbers and enable call me for attendees
Create a personalized meeting ID link ***
Use moderated meetings
Lock meetings
Record meetings
Use event mode
Start and join meetings from Slack
Assign delegate(s) for scheduling and managing meetings
Chat and share files during meeting
Chat
Person-to-person & group chat
Persistent chat rooms
Send files as attachments
Control notifications
Administration
For more information on Amazon Chime Pro charges, visit the Amazon Chime pricing page.
For Amazon Chime administration or user guide, visit Amazon Chime documentation page.


Attend a meeting or download clients
Join a meeting or sign up for Amazon Chime Basic for 1:1 meetings and chat.

Attend a meeting

Amazon Chime features
Learn about all Amazon Chime Pro features and details.

Learn more
Contact Sales
Fill and submit a contact us form to request sales support.

Contact us