Emissions Monitoring & Surveillance
The Emissions Monitoring and Surveillance (EMS) solution provides a centralized, accurate, and continuous view of measured emissions alongside operational data. This allows facility engineers, operations GMs, and environmental teams to see measured emissions (initially fugitive methane, in future venting, flaring, thermal) so they can quickly act (maintain, operate, design), driving down per-unit-volume carbon intensity (kgCO2e/bbl), reducing equipment failures and safety incidents, retaining product volume, and curtailing environmental impacts through Leak Detection and Repair (LDAR).
Specifically, the Emissions Monitoring & Surveillance solution delivers the following capabilities for the customer:
Adds new direct observations where needed (including a selection of pre-integrated 3rd party options for satellite, airplane, UAV, stationary continuous monitoring systems, and IoT sensors)
Combines those and existing sensors and SCADA systems to provide a continuous, comprehensive view of emissions reality, then
Integrates that emissions data with disparate industrial data sources within a facility or enterprise, connecting localized OT data, plant technical data and business information systems in a single repository

Key challenge areas addressed by EMS:
Outcomes
New data shows emissions in excess of calculations
Equipment failure, safety performance, product loss
Onerous to assemble data for analysis or reporting

Visibility
Many fugitive emission sources not identified
EPA emissions factors are not accurate or actionable1
Limited actionability without granularity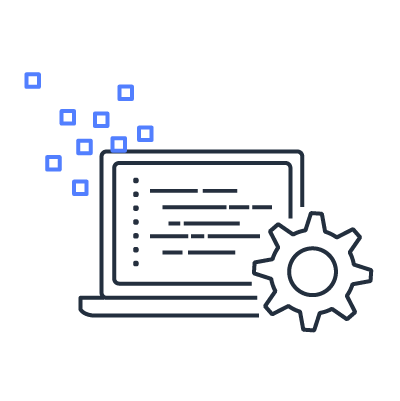 Technology
Inadequate instrumentation to meet climate goals
Complex and inefficient IT/OT infrastructure
Disjointed technology systems across teams
Data
Where present, data sets are localized and unintegrated
Unstructured field data not available for analysis
High cost / bespoke data acquisition, storage & analysis
Customer reference
Last year Marathon Oil announced a target to reduce GHG emissions intensity by 30% from 2019 to 2021, and 50% by 2025, while producing almost 400 kboe/day primarily from the Bakken, Eagle Ford, and Oklahoma. They sought to reduce their emissions intensity by improving the fidelity and automation of their methane scanning and data handling process, while building the enabling data infrastructure to eventually optimize emissions intensity of production through analysis of emissions data from new sensors and equipment operations.
Using EMS, in only eight weeks, Marathon Oil was reducing methane emissions even more than before. EMS workflow automation enabled them to inspect twice as often as before, far exceeding regulatory requirements; this results in leaks being identified faster and less methane being emitted. EMS's integration made inspection results visible to leak detection and repair teams for action. Marathon's internal teams are now able to leverage both image and video data, and to better detect rogue emissions and associated patterns.

How to get started
STEP 1 »
Deployment Readiness Assessment (DRA)
During this short phase, the deployment team works with the customer to understand their existing data sources, collection, storage and streaming infrastructure. The knowledge gathered in this phase helps better inform technological decisions and scope of the project.

STEP 2 »
Deployment Planning
The deployment team conducts several workshops with the customer to review their IT/OT environment and create a customized reference architecture. The knowledge gathered in this phase helps the deployment team create their prioritized development and use case backlog.

STEP 3 »
Deployment Execution
The deployment team implements both components of solution for the customer catering specifically for their infrastructure. This implementation will undergo testing prior to deployment and abide by all necessary security protocols.


Deployment partners
Independent software vendor partners
Get started
Leading companies in the oil & gas industry are already using AWS. Contact our experts and start your own AWS Cloud journey today.