Refinery Monitoring & Surveillance
The Refinery Monitoring & Surveillance solution is an offering that combines proprietary edge software, a cloud-native batch and near real-time data store, and a data visualization platform. The solution forms the foundation of our customer's ability to access and manage their disparate sources of refining and petrochemical industrial data. By standardizing how data is brought into the cloud from operations infrastructure and storing data in a centralized repository, this solution creates the foundation necessary for customers to drive business critical workloads for market competitiveness. Contextualized datasets are readily accessible to engineering and analytical applications, enabling high-value initiatives including process optimization, predictive equipment maintenance, process planning, and GHG emissions management.

Specifically, the Refinery Monitoring & Surveillance solution delivers the following capabilities for the customer:
Ingestion of disparate operational technology (OT) data, field and engineering technical data, and business line information data within a plant into a single, cloud-native data repository
Consistent user access for various personas to centralized and standardized data
Flexibility on choice of visualization and analysis platforms for engineering workloads compared to incumbent single vendor lock-ins

The Refinery Monitoring & Surveillance solution unlocks value by enabling organizations to address key challenge areas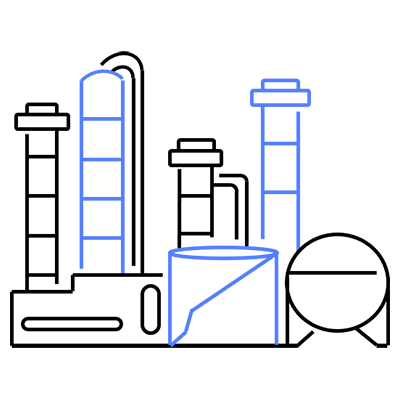 Outcomes customers see
Refinery Operations
Suboptimal equipment performance
Unplanned equipment failures and downtimes
Inefficient and burdensome workloads across teams

Challenges customers experience
Visibility & Servicing
Limited visibility across the larger portfolio
Inefficient servicing and maintenance of equipment
Limited ability to do real-time optimization across the field
Legacy infrastructure that holds back innovation
Technology
Complex and inefficient IT/OT infrastructure
Disjointed technology systems across teams
Single vendor lock-ins resulting in high TCO
Dysfunctional data strategy inhibiting growth
Data
Decentralized and localized data sets
Unstructured field data
High cost of data acquisition, storage and analysis


How to get started
Deployment partners
ISV partners
Get started
Leading companies in the oil & gas industry are already using AWS. Contact our experts and start your own AWS Cloud journey today.