Public Safety
AWS and our partner community can help justice and public safety agencies modernize systems while reducing costs.

People expect services from public sector organizations that mimic private sector experiences, such as the fast online/retail model. Nowhere is this more important than in services that protect public safety. Many government organisations are exploring how to improve processes by moving to the cloud. For example, in policing, digital evidence is being gathered through a growing range of methods and devices. However, to make the most of this data and transform digital investigation practices, agencies need access to scalable compute and storage as well as intelligent analytics. By working in the cloud, you can increase the efficiency of public safety and justice systems for safer environments and citizens.

Use cases
Europol
Using AWS, Europol made its anti-ransomware website available in three days, supported 2.6 million visitors on the first day, and has supported 12 million visitors since the website's launch.


UK Ministry of Justice
By moving to the AWS Cloud, the UK Ministry of Justice (MOJ) can use technology to enhance the effectiveness and fairness of the services it provides to British citizens.

Home Office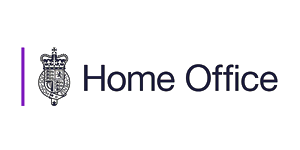 Andy Astley, Infrastructure Architect from the UK Home Office, shares a custom-built cost analytics service that his internal customers use to consume reports around team utilization of their shared Kubernetes infrastructure on a pod level.