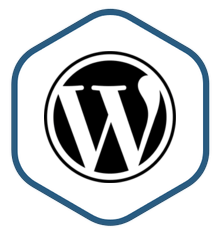 WordPress Multisite Certified by Bitnami (PV)
This image is for customers that require legacy paravirtualization support (PV). New deployments should use the "WordPress Multisite" image at https://aws.amazon.com/marketplace/pp/B00NN8XE6S.WordPress Multisite is the same software that powers Wordpress.com, enabling administrators to host and manage multiple websites from the same WordPress instance. These websites can all have unique domain names and can be customized by their owners, while sharing assets such as themes and plugins that are made available by the server admin. Updates to all sites can be pushed at once, ensuring... Read more
---
---
Latest Version
4.9-0 on Ubuntu 14.04 (Other available versions)
4.7.4-0 on Ubuntu 14.04.3
4.8-0 on Ubuntu 14.04
4.8.1-1 on Ubuntu 14.04
---
Operating System
Linux/Unix, Ubuntu 14.04
---
Delivery Method
64-bit Amazon Machine Image (AMI) (Read more)
---
---
AWS Services Required
Amazon EC2, Amazon EBS
---
Highlights
One WordPress deployment to manage multiple, independent websites. Shared themes, plugins, and widgets drastically change the look and feel of each website for truly custom content, while allowing a single source of updates for all of them.

Administration of user access, permissions, and comment moderation is managed separately through each site's web interface. Wordpress is multi-lingual, SEO-optimized, and easily adaptable for eCommerce, spam filtering, analytics, and more.

Rich text and HTML formatting mimic the experience of popular word processing software, enabling non-technical content creators to get up and running quickly. Most themes are responsive, meaning content looks great on desktop and mobile browsers.
---
Product Description
This image is for customers that require legacy paravirtualization support (PV). New deployments should use the "WordPress Multisite" image at https://aws.amazon.com/marketplace/pp/B00NN8XE6S.

WordPress Multisite is the same software that powers Wordpress.com, enabling administrators to host and manage multiple websites from the same WordPress instance. These websites can all have unique domain names and can be customized by their owners, while sharing assets such as themes and plugins that are made available by the server admin. Updates to all sites can be pushed at once, ensuring that they are always kept safe and secure.

With WordPress Multisite, content creators are still free to publish in the same WordPress interface they know and love, without having to worry about updates and backups. WordPress Multisite is great for organizations such as universities, corporations, and agencies that need to enable many people to host their own websites while giving overall control to a central administrator.

Why use Bitnami Certified Apps?

Bitnami certifies that our images are secure, up-to-date, and packaged using industry best practices.

With Bitnami you can trust what's in the app you're launching. We monitor all components and libraries for vulnerabilities, outdated components, and application updates. When one is reported, we update and release every affected listing within a couple days at most.
Product Details
Version:

4.9-0 on Ubuntu 14.04

Available on AWS Marketplace Since:

03/27/2012
Usage Instructions
Once the instance is running, enter the public DNS provided by Amazon into your browser. You will then see the WordPress Multisite application. You can go to '/wp-admin/' from your browser to access the application administration panel. The default server administrator is 'user'. Please check our documentation at https://docs.bitnami.com/aws/faq/#how-to-find-application-credentials to learn how to get your password. You may change this username and password within the application settings. You can also access your instance via SSH using the username 'bitnami' and your Amazon private key. For additional setup instructions and frequently asked questions please go to https://docs.bitnami.com/aws/apps/wordpress-multisite/
Support Details
WordPress Multisite Certified by Bitnami (PV)
Bitnami also provides technical documentation for installation and setup issues through our support center at https://bitnami.com/support/aws
https://community.bitnami.com/c/wordpress
AWS Infrastructure
AWS Support is a one-on-one, fast-response support channel that is staffed 24x7x365 with experienced and technical support engineers. The service helps customers of all sizes and technical abilities to successfully utilize the products and features provided by Amazon Web Services. Learn more
Refund Policy
Bitnami Stacks are available free of charge.
End User License Agreement
By subscribing to this product you agree to terms and conditions outlined in the product End User License Agreement (EULA).
Continue
You will have an opportunity to review your order before launching or being charged.
Pricing Information
Use the Region dropdown selector to see software and infrastructure pricing information for the chosen AWS region.
For Region
Free Tier Eligible
EC2 charges for Micro instances are free for up to
750 hours
a month if you qualify for the
AWS Free Tier
.
Pricing Details
Software pricing is based on your chosen options, such as subscription term and AWS region. Infrastructure prices are estimates only. Final prices will be calculated according to actual usage and reflected on your monthly report.

Software Pricing

The data below shows pricing per instance for services hosted in

.

Infrastructure Pricing