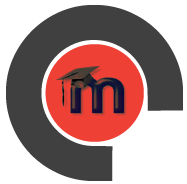 Moodle Cloud
The Code Creator Moodle server allows you to get up and running on the cloud with the popular Moodle e-learning system in minutes. Moodle has been pre-configured and installed and is available immediately. Moodle is an Open Source Course Management System (CMS), also known as a Learning Management System (LMS) or a Virtual Learning Environment (VLE). It has become very popular among educators around the world as a tool for creating online dynamic web sites for their students
---
---
---
Operating System
Linux/Unix, Ubuntu 12.04 LTS Precise
---
Delivery Method
64-bit Amazon Machine Image (AMI) (Read more)
---
---
AWS Services Required
Amazon EC2, Amazon EBS
---
Highlights
Moodle Pre-configured and Ready to go

Apache2, MySQL and PHPMyAdmin Preinstalled and Configured

Webmin Preinstalled and Configured
---
Product Description
The Code Creator Moodle server allows you to get up and running on the cloud with the popular Moodle e-learning system in minutes. Moodle has been pre-configured and installed and is available immediately. Moodle is an Open Source Course Management System (CMS), also known as a Learning Management System (LMS) or a Virtual Learning Environment (VLE). It has become very popular among educators around the world as a tool for creating online dynamic web sites for their students
Product Details
Version:

2a

Available on AWS Marketplace Since:

07/06/2012
Usage Instructions
Once you boot up the instance, all applications are immediately accessible via your browser at http://<instance ip address>/. Moodle configuration can be configured by editing the configuration file...
Support Details
Moodle Cloud
Code Creator offers premium level support. For more information please visit codecreator.com
Free online support via http://www.moodle.org Premium support and consulting offered via Code Creator (see www.codecreator.com for details)
AWS Infrastructure
AWS Support is a one-on-one, fast-response support channel that is staffed 24x7x365 with experienced and technical support engineers. The service helps customers of all sizes and technical abilities to successfully utilize the products and features provided by Amazon Web Services. Learn more
Refund Policy
We do not currently support refunds, but you can cancel at any time.
End User License Agreement
By subscribing to this product you agree to terms and conditions outlined in the product End User License Agreement (EULA).
Continue
You will have an opportunity to review your order before launching or being charged.
Pricing Information
Use the Region dropdown selector to see software and infrastructure pricing information for the chosen AWS region.
For Region
Additional Taxes May Apply
Pricing Details
Software pricing is based on your chosen options, such as subscription term and AWS region. Infrastructure prices are estimates only. Final prices will be calculated according to actual usage and reflected on your monthly report.

Pricing Model

Monthly Subscription Fee: $5.00

You are charged $5.00 once a month regardless of how many instances you launch after subscribing.

Software Pricing

The data below shows pricing per instance for services hosted in

.

Infrastructure Pricing
Recent Product Reviews
03/12/2016
broken
I can't create users. The Moodle instance seems to not be setup correctly out of the box. Here's the...
12/09/2013
Moodle Cloud is a waste of time and money
I spent hours trying to configure this broken application even after being charged money by the developer....
Create Your Own Review