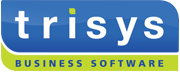 TriSys Starter
TriSys Version 10 Starter Edition - Our approach is simple; we have consistently been innovators in the recruitment sector by looking beyond our current markets to create solutions that harness the very best of new technology and genuinely add value to our proposition. TriSys version 10 takes the product to a new level. A number of new developments have been enabled by our use of Microsoft .NET technology to build a product/service with flexible management reporting, logical workflows, real-time business intelligence, bespoke front end screens and applications for mobile solutions. All... Read more
---
---
Delivery Method
Software as a Service (Read more)
---
---
Highlights
TriSys Recruitment Software is ideal to use as online recruiting software. It handles the complexities of applicant tracking and focuses on improving your businesses productivity.

TriSys supplies a CRM solution for recruitment agencies in the cloudor on a desktop or mobile device. Version 10 Starter Edition provides a full package of features all cloud accessible, delivering high levels of functionality and availability.
---
Product Description
TriSys Version 10 Starter Edition - Our approach is simple; we have consistently been innovators in the recruitment sector by looking beyond our current markets to create solutions that harness the very best of new technology and genuinely add value to our proposition. TriSys version 10 takes the product to a new level. A number of new developments have been enabled by our use of Microsoft .NET technology to build a product/service with flexible management reporting, logical workflows, real-time business intelligence, bespoke front end screens and applications for mobile solutions. All of these new features can be managed without the need to write code. Fully Hosted and Managed Solutions.
Support Details
TriSys provides support for all its products and services from this central portal. Customers can manage their support issues/tickets, personal details, remote desktop accounts as well as request license keys or a callback.
You will be requested to login in order to access the secure customer specific sections of this support portal
Refund Policy
We do not support refunds at this time
Pricing Details
From $75 per user per month