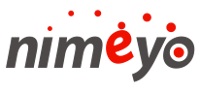 qPod
qPod from Nimeyo is a "self-help" knowledge system for pre- and post-sales teams in enterprises of all sizes. qPod automatically builds and continuously refreshes field knowledge by leveraging product and customer data hidden in emails, chat rooms, Wiki, and internal social tools like Jive, Yammer, and Chatter. qPod, then, delivers this tribal knowledge to SEs and sales/support reps through a "Google-like" search interface and through Add-In within Microsoft Outlook or Gmail. qPod (1) Improve turnaround time on commonly asked customer questions for geographically scattered... Read more
---
---
Delivery Method
Software as a Service (Read more)
---
---
Highlights
Leverage years of tribal knowledge within hours of deployment. qPod connects directly to Microsoft Exchange (on-prem or cloud-hosted) or Gmail for Enterprise, HipChat and other data sources. No need to wait for months to populate the FAQ system.

Smart search to access all relevant content residing in email, document repositories, and social feeds. It's like your personal Google-at-work.

Automatic tagging and classification of content and ability to personalize search based on individual bookmarks.
---
Product Description
qPod from Nimeyo is a "self-help" knowledge system for pre- and post-sales teams in enterprises of all sizes. qPod automatically builds and continuously refreshes field knowledge by leveraging product and customer data hidden in emails, chat rooms, Wiki, and internal social tools like Jive, Yammer, and Chatter. qPod, then, delivers this tribal knowledge to SEs and sales/support reps through a "Google-like" search interface and through Add-In within Microsoft Outlook or Gmail. qPod (1) Improve turnaround time on commonly asked customer questions for geographically scattered pre-sales teams that extensively rely on emails, (2) Improve sales-marketing efficiency by reducing repetitive discussions on similar topics, and there by reduce burden on technical/product marketing to support field, (3) Serve as a central and searchable repository of competitive information for field to quickly tap into using their desktop or mobile devices, (4) Serve as a "single source of truth" for RFI/RFP questions with clear ownership and edit trail for searchability and accuracy, and (5) Reduce new hire ramp-up time by allowing them to tap into tribal knowledge of the organization that they didn't have access before.
Support Details
Community support and Email based support available. Support contract required for the 24x7 phone support.
support@nimeyo.com
Refund Policy
Refunds available with 2-week service cancellation notice.
Pricing Details
Free trial for 30 days. Plans start from $10 per user per month.
Recent Product Reviews
10/23/2014
Fantastic solution to accelerate knowledge sharing across an org
As a rapidly growing organization, sharing knowledge and accelerating our ability to get new employees...
Create Your Own Review