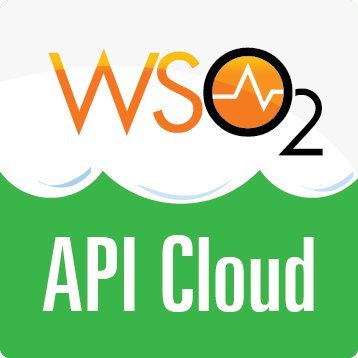 WSO2 API Cloud
WSO2 API Cloud enables enterprises to quickly share their business capabilities with their partners and across the globe. Exposed APIs can be access-controlled with the use of industry-standard mechanisms, demonstrating a unified development experience for app developers. Deployment supports auto-scaling to deal with popular and/or high demanding APIs. Moreover, API publishing enables full control of the API lifecycle. The customizable API Store can be leveraged to meet the organizations specific requirements. It also comprises a highly scalable API gateway for routing API traffic as... Read more
---
---
Delivery Method
Software as a Service (Read more)
---
---
Highlights
API Publisher to design APIs and manage their lifecycle: define REST resources and allowed HTTP verbs and parameters, prototype in JavaScript or connect to existing backend, create complex transformation sequences to tweak requests and responses

API Gateway for scalable secure access: have a frontend protecting your API against DoS attacks and incorrect invocations, enforce permissions and throttling limits, apply transformations, collect valuable statistics on API usage

Customizable and themable API Store: let developers find your APIs on the web, read documentation, invoke APIs in interactive console, create account & subscribe to APIs, get OAuth token, provide feedback, discuss APIs in forums, do social promotions
---
Product Description
WSO2 API Cloud enables enterprises to quickly share their business capabilities with their partners and across the globe.

Exposed APIs can be access-controlled with the use of industry-standard mechanisms, demonstrating a unified development experience for app developers. Deployment supports auto-scaling to deal with popular and/or high demanding APIs. Moreover, API publishing enables full control of the API lifecycle. The customizable API Store can be leveraged to meet the organizations specific requirements. It also comprises a highly scalable API gateway for routing API traffic as well as statistics collection. Extensions for billing and metering functionalities are also available in the WSO2 API Cloud, while it also supports scalable deployment challenges.

Features:
* Create a Store of all Available APIs,
* Publishing and Governing API Use,
* Route API Traffic,
* Manage Developer Community,
* Govern Complete API Lifecycle,
* Monitor API Usage and Performance,
* Pluggable, Extensible, and Themeable,
* Easily Deployable in Enterprise Setting,
* Support for Creating multitenanted APIs,
* Publishing and Governing API Use,
* Monitor API Usage and Performance.

WSO2 API Cloud is a public hosted version of award-winning open-source WSO2 API Manager product.
Support Details
Use Help / Contact Support menu inside the application to ask questions and file support tickets
cloud@wso2.com
Refund Policy
Free trial. Credits applied if SLA is not met.
Pricing Details
Free trial. After trial from $100 to $10,000/month depending on subscription level. See http://wso2.com/cloud/pricing for details.